Wanda Sykes Show cancelled.

FLASHBACK: Souter's bachelerhood sparked talk of his sexuality in 1990.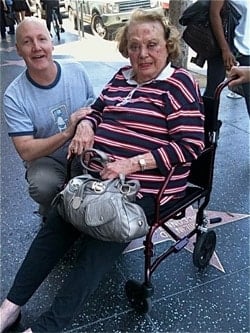 Still sharp: Rose Marie.

Will Kelis' fur walls bring the boys to the yard?

Brooklyn Democrat challenges anti-gay NY state senator Carl Kruger: "Kruger's opponent, Igor Oberman, an attorney and New York City administrative judge who left his job to campaign full time, said, 'I believe the district isn't properly represented. Kruger has made a mockery of the Democratic Party.'"

Guest of a Guest interviews the Sassy Gay Friend.

British man jailed for gay blackmail.

Lesbian married couple sues Iowa over birth certificate: "Heather Lynn Martin Gartner, 38, and Melissa McCoy Gartner, 39, filed the Polk County claim on behalf of their second child, who was born in September.
The couple argues that the birth certificate – which only lists Heather, the biological mother – incorrectly labels their daughter Mackenzie as a child born out of wedlock."

Not like the U.S.: "The Conservative Party in Britain now has eleven openly gay members of parliament and nine more in a glass closet. Compare that with zero for the Republicans and three for the Democrats, and no-one in the upper reaches of the Obama administration."

WATCH: True Blood Season 3 gets a trailer.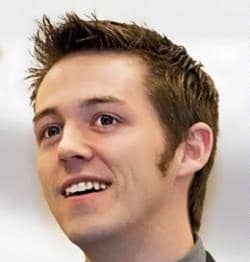 28-year-old openly gay man Mike Slaton battles ultra-conservative incumbent lawmaker in Kentucky.

RuPaul's Drag Race 2 contestants pull up to the curb in Dallas.

Relocation of Gay Men's Health Crisis (GMHC) to far west side of Manhattan troubles co-founder Larry Kramer: "If it goes through, the feeling is that many of the clients will go elsewhere because it's just too inconvenient to get there. It's just too bad because of a board's stupidity and an executive director's incompetence they're going to lose all that."

Four Morehouse college students, carjacked, robbed, targeted with anti-gay slurs, but police say no mention of anti-gay slurs was made for report. 

Lesbian former Utah lawmaker Christine Johnson to work for Carolina gay rights group.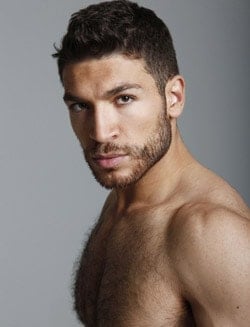 Ricky Martin's boyfriend?

Malawi gay couple Steven Monjeza and Tiwonge Chimbalanga to learn fate on Tuesday: "I love Steven so much. If people or the world cannot give me the chance and freedom to continue living with him as my lover, then I am better off to die here in prison. Freedom without him is useless and meaningless."

Laguna Beach's Boom Boom Room to be resurrected? "Development will move forward to turn the Coast Inn into a 10-suite boutique hotel, but the owners must make a good faith effort to find a restaurant or bar to take part of a space once occupied by the iconic Boom Boom Room."

Make Me a Supermodel's Ronnie Kroell prepares to let it all hang out in Playgirl.

Mary J. Blige to play Nina Simone in new film.

Scientists predict that by 2080 nearly 40% of all lizard populations and 20% of lizard species could vanish: "As global warming causes weather to get hotter and stay hotter longer, lizards — especially species that live in the warmest areas — spend more time seeking refuge out of the sun. 'They have so little time during the day to forage and so little time to reproduce that conditions become untenable [for survival],' says Aaron Bauer of Villanova University, a co-author of the study."