Rep. Ike Skelton: We won't debate DADT in House committee.

How the Rekers "rent boy" scandal could undermine Prop 8. supporters in the federal court case.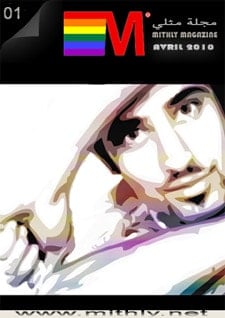 Publishers of new Moroccan gay magazine Mithly facing backlash from Muslims: "The owners of the magazine Mithly (an Arabic word meaning "the same as me" which has come to mean gay) were prepared for a backlash and already had a back-up plan — a Web version which will carry its second edition this week.
The paper edition circulated informally because it lacked a distribution license from the government, said Samir Bargachi, general coordinator of Kif-Kif, Morocco's only gay rights group and the magazine's publisher."

The official mascots for the London Olympics are the WTFs.

How Greyson Chance became an instant superstar, via Twitter.

Maryland updates policies for state employees to include same-sex spouses: "The change was made after a legal opinion issued by Attorney General Doug Gansler in February that concluded Maryland must recognize out-of-state gay marriages until the Legislature or courts decide otherwise."

Janet Jackson chopped off all her hair.

Mark Salling mugs for GQ.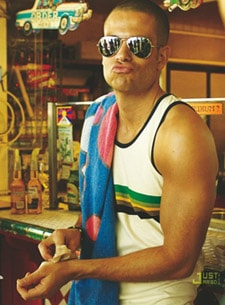 NYT on gay entrepreneur networks. "For too many years, Mr. Nelson said, the prevailing attitude among gay entrepreneurs in America was, 'It's O.K. for me to be gay, but I can't do it in my business for fear that it will ruin my company.' That message, however, has evolved."

Gay man in run-off for mayor of Lexington, Kentucky: "Lexington, Kentucky Vice Mayor Jim Gray, who is openly gay, will compete with incumbent Mayor Jim Newberry in a runoff election for the city's top job this November. In a primary last night, Newberry won 43.7 percent of the vote, with Gray close behind at 35.7 percent. Two other candidates split the rest of the vote."

Chloe Sevigny has her own drag queen.

Dallas hate crime victim undergoes surgery.

Google TV unveiled.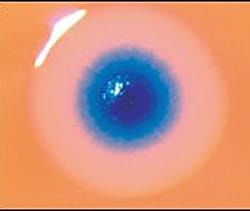 Scientists develop synthetic life form: "The researchers copied an existing bacterial genome. They sequenced its genetic code and then used "synthesis machines" to chemically construct a copy."

Jonathan Rhys-Meyers heads to rehab for fourth time.

Mr. Schuester looking ripped in Vogue.

Two Southern Oregon University students cited for vandalizing buildings with anti-gay graffiti: "The Ashland Daily Tidings reports that Ashland police cited 20-year-old Kevin Novotny and 19-year-old Blake Adkins on charges of criminal mischief. Adkins also faces a charge of intimidation.
Jonathan Eldridge, the university's vice president for student affairs, says the students will also face a university disciplinary hearing."