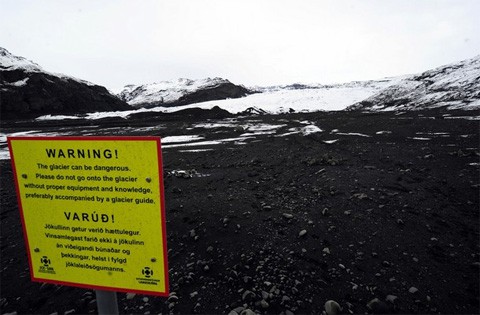 Volcanic activity at Katla, the big sister of Eyjafjallajokull which has historically erupted in sequence with the smaller volcano, has increased 200% in recent days, and experts are concerned it may soon blow: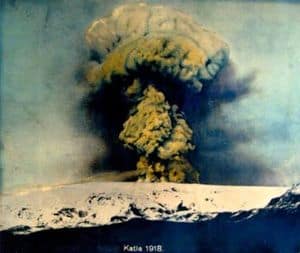 "A report from the University College London (UCL) institute for risk and disaster reduction has outlined that "An eruption in the short term is a strong possibility'.
In its initial research paper it said: 'Analysis of the seismic energy released around Katla over the last decade or so is interpreted as providing evidence of a rising … intrusive magma body on the western flank of the volcano.'
Seismic readings of the volcano indicate the tremors around the area have increased substantially.
Four earthquakes were detected near Katla during a 12-hour period on May 21st, more than at any other time since the Eyjafjallajokull volcanic eruptions first occurred in March.
Three earthquakes at the Katla Volcano were reported by the Disaster and Emergency website Hisz.rsoe.hu on Sunday evening. The tremors may have been due to ice movements within Mýrdalsjökull glacier or magma movement under the volcano.
The last earthquake to take place at the volcano was recorded yesterday morning."
Warning signs have been posted near the base of the glacier which caps the Katla volcano (top) Inset (above), the last major Katla eruption, in 1918.
In related news, NASA has observed massive phytoplankton blooms in the north Atlantic which it believes are directly related to Eyjafjallajokull's ash cloud (sorry, I misspoke about this – scientists don't believe they're related, at least not this season).
Here's their photo (see green and blue swirls in top half of image):