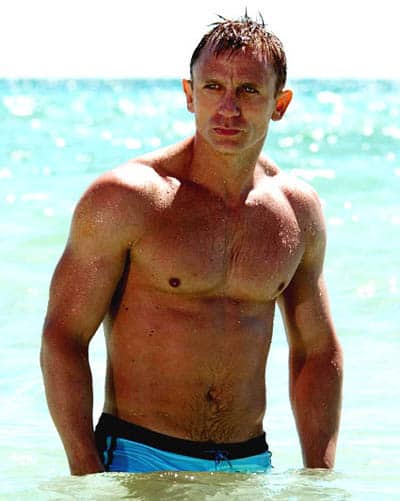 Last week, the L.A. Times reported that Daniel Craig had paid a visit to Venice, California gay bar Rooster Fish, and blogger Kenneth in the 212 filed a similar report, saying "his source SWEARS he saw Craig making out with his friend on a street corner."
Now, the National Enquirer is reporting the same thing, so either there are two folks who reportedly saw the smooch, or the NE is simply reporting on what they read in Kenneth's blog. Likely the latter.
Gossip Cop insists there was no physical "bonding" involved.