"Massage, good times, Travel, escort for days, nights and weekends, My name's Geo. 20 year old, 5'9'', 130 pounds, 28'' waist size,8×6" UNCUT, VERSATILE, NICE ASS. Puerto Rican, fair/light-Skin, blond hair, blue eyes and athletic/muscular built. I'm a college guy, masculine, educated, really easy-going, great to get along with, can hold a conversation and passionate You could just say I love to have a good time. Very clean, professional, HIV and Disease FREE. For a sensual meet or companionship. Will do anything you say as long as you ask ;D Repeat encounters are always more exciting for me and make it more casual and comfortable for you as well. Call or text anytime."
"Weight: 132lbs (60kg), Height: 5' 9" (175cm), Body Hair: Smooth, Build: Lean/Swimmer, Eye Color: Blue, Hair Color: Blonde, Foreskin: Uncut, Cock Size: Large, Safe Sex: Always Safe, Sexual Position: Versatile, Sexual Orientation: Bisexual, Drugs: Non-Drug User, Smoking: Non-Smoker, Ethnicity: Latino, Languages Spoken: English, Spanish, Tastes / Specialties / Fetishes: Vanilla, Leather, Anal, Oral, Shaving, Spanking, Role Playing, Kissing, Toys, Feet, Talents: Modeling, Go-Go Dancing, Stripping, Massage, Travel Companion, Tour Guide, Interpreter."
What? No luggage lifting?
Dug up first at Unzipped (nsfw), via Joe.My.God.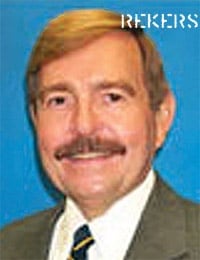 Rekers responded to a Facebook inquiry from Joe Jervis and tried to explain his way out of the "Lucien" situation. This is rich. Says Rekers:
"Contrary to false gossip, innuendo, and slander about me, I do not in any way "hate" homosexuals, but I seek to lovingly share two types of messages to them, as I did with the young man called 'Lucien' in the news story: [1] It is possible to cease homosexual practices to avoid the unacceptable health risks associated with that behavior, and [2] the most important decision one can make is to establish a relationship with God for all eternity by trusting in Jesus Christ's sacrifice on the cross for the forgiveness of your sins, including homosexual sins. If you talk with my travel assistant that the story called 'Lucien,' you will find I spent a great deal of time sharing scientific information on the desirability of abandoning homosexual intercourse, and I shared the Gospel of Jesus Christ with him in great detail."
Although he was one of the founders of the Family Research Council, and trumpets it on his own website, he has apparently already been erased from theirs.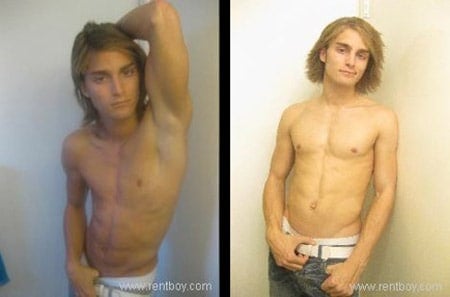 I added this as a link to my post about anti-gay Christian right leader George Alan Rekers yesterday, but a revelation like this can never get too much attention imho, so here's the photo of "Lucien", the 20-year-old who accompanied "ex-gay" activist and Baptist minister Rekers on his vacation.
His name is really Geo. See what he advertises, AFTER THE JUMP…