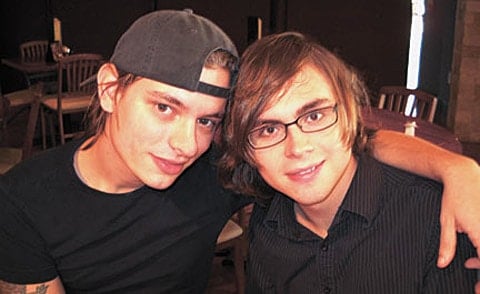 Brandon Thorp and Penn Bullock are the Miami New Times journalists who exposed "ex-gay" Christian leader George Rekers as he returned from his vacation with "rent boy" Lucien.
And they're a couple.
Thorp and Bullock went about the task of writing their story methodically. First, it was not Roman that tipped them off to the lead the young man was in Europe with Rekers. Instead, it was a friend of Roman's, who was an 'authorized user' of his e-mail account. Apparently, while reviewing Roman's contacts, he came upon the escort's famous client, and contacted his friend, Bullock. His goal was to expose Rekers, a married man, for hiring a male escort.

Bullock and Thorp immediately recognized the significance of their quarry, and the potentially explosive nature of the story. They arranged to secretly be at the airport with a camera when Rekers arrived, and snapped the now famous photos of Rekers standing over his luggage, with Roman in the background.
Thorp and Bullock say that the aftermath of the story has been "incredibly stressful" given the "tumultuous effect on the people we wrote about."