Rainbows are badass.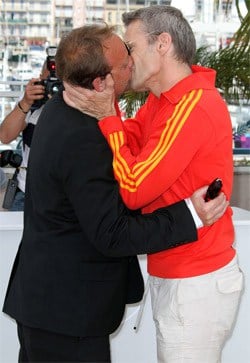 Actor Lambert Wilson wants a piece of everybody at Cannes.

Black lesbian educator DeRionne Pollard named president of Montgomery College in Maryland.

Times Square bomber Faisal Shahzad's mugshot.

Eric Stonestreet calls Modern Family Facebook kiss campaign a waste of time: "Everything we're doing, we feel like we're doing for character reasons. There is an episode that addresses it next season that we had in the works anyway, so I think that it'll all pass soon."

Robert Pattinson: head lice victim?

Video: Edina, Minnesota considers domestic partner registration.

David Mixner on why LGBT rights reminds him of a Clint Eastwood movie.

Campbell Brown bows out in her own no-spin zone: "I'm pretty sure the last time any anchor could honestly ignore ratings was well before I was born. Of course I pay attention to ratings. And simply put, the ratings for my program are not where I would like them to be. It is largely for this reason that I am stepping down as anchor of CNN's 'Campbell Brown"'…As for why, I could have said, that I am stepping down to spend more time with my children (which I truly want to do). Or that I am leaving to pursue other opportunities (which I also truly want to do). But I have never had much tolerance for others' spin, so I can't imagine trying to stomach my own. The simple fact is that not enough people want to watch my program, and I owe it to myself and to CNN to get out of the way so that CNN can try something else."

John Aravosis at Americablog dissects a list of Obama's accomplishments.

Young Michael Stipe does Rocky Horror drag.

Tourist lane for NYC not a bad idea.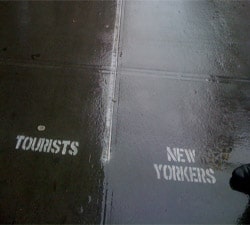 Mariah Carey is a firefighter.

UK man jailed for 18 years for murder of hair stylist: "During the trial the court heard that Mr Amers' naked body was found face down in a pool of blood in his flat in the Chantry area of Ipswich several days after he was stabbed to death by Greenland.
The men had met in a pub in Ipswich town centre on July 27 before going back to Mr Amers' flat in Widgeon Close for a drink where Greenland claimed he was the subject of unwanted sexual advances.
Greenland had gone into the kitchen and picked up a knife which he used to stab Mr Amers seven times in the chest and abdomen and slash his throat 12 times."

ABC's What Would You Do? to feature waiter harassing gay parents, tonight.

A first look at Rihanna's 'Rockstar 101'.

Chris Klein's fear-inducing Mamma Mia audition.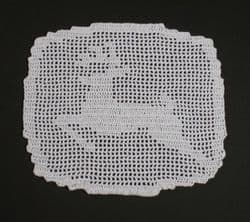 Ooh, butch doilies.

Alabama teacher instructs geometry class using Obama assassination as an example: "He was talking about angles and said, 'If you're in this building, you would need to take this angle to shoot the president.'"

Are you looking for a midlife awakening?

CBGB bathroom to be recreated in Connecticut museum.

Carrie Bradshaw switches from Mac to PC: "Carrie's Mac made an appearance in just about every episode and was prominently featured in the first movie, but you won't be seeing it in 'Sex and the City 2.' Because of a partnership with Hewlett-Packard, only HP computers will be featured in the forthcoming sequel."