SLDN Action alert: Call the White House on DADT.

Gay leaders enjoyed movie night at the White House two days after we lost marriage equality in Maine (with no public Obama support).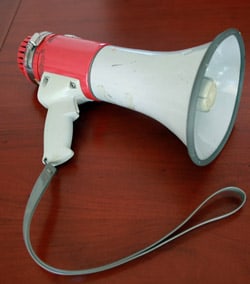 NYT picks up story of tussle between Cleve Jones and the Harvey Milk Civil Rights Academy over Milk's bullhorn.

Betty White comes face-to-face with Sarah Palin. It's not clear if Palin remembers when White called her a "crazy bitch."

Facebook Chat shut down following privacy lapse: "The feature was presumably disabled following a report that exposed a Facebook security bug that allowed users to access and view friends' live chats, friend requests and friends in common."

Lithuanian court suspends gay pride parade.

If you oppose marriage equality, you are a bigot: "By definition, bigots are people with unshakable baseless prejudices. There is absolutely no reason, besides blind prejudice, to deny same sex couples the right to civil marriage.
You can use religious language to express your belief that gays and lesbians are disgusting second class citizens unworthy of rights that heterosexuals take for granted, but it doesn't make your position any less bigoted."

Watch: Beyonce's "Why Don't You Love Me" video.

True Blood, the comic book.

3 things Glee does wrong: "…since the show returned from a lengthy hiatus last month, it's suffered a marked decline in quality, even as its ratings have skyrocketed. It hasn't even taken a full season for Glee to become a cautionary tale in how to drive a promising television concept solidly into the ground."

Study: Gays and lesbians in California more likely to experience domestic violence.

Larry Kramer's libido is back.

Winnipeg, Canada officials concerned over waning condom use by young gay men.

NJ Real Housewife Danielle Staub offers her thoughts on the show's first episode: "Teresa…It's beginning to concern me how obsessed you are with my body, mainly my vagina. You're like an insane asylum without medication. You have no filter, no vocabulary, and absolutely no room to be passing judgment upon others. I'd love to entertain your thoughts of me giving a crap what you say about me. But oh, gee … I don't."

You'd better get more than six hours sleep.

Jake Gyllenhaal hits London for Prince of Persia premiere.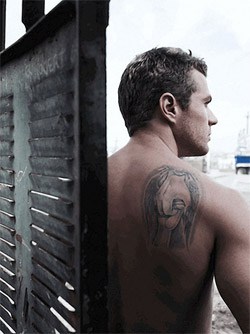 Ryan Phillippe gets Inked.

Phoenix Suns to protest Arizona's immigration law with special jerseys.

Tucson and Flagstaff city councils vote to sue the state.

Antonio Banderas to star in Pedro Almodovar film again: "The Spanish director and star last worked together on Tie Me Up, Tie Me Down back in 1990. They will now re-tie the knot with a revenge thriller, La Piel que habito (The Skin I Live In), which shoots later this year.
Variety reports that the movie is loosely based on Thierry Jonquet's 1995 novel Mygale and will star Banderas as a plastic surgeon on the trail of the man who raped his daughter. 'It's the harshest film I've ever written,' Almodovar told El Pais this week. 'And Banderas's character is brutal.'"

 Offensive: Newsweek seems to think a gay actor can't play straight.

The Daily Beast on the murder by three teens of Washington D.C. principal Brian Betts: "A spokesman for the Montgomery County Police, Captain Paul Starks, said that at least one of the suspects met Betts through a gay chat service on the night of the murder, gaining access to his home. Police say that none of the suspects were found to have any previous contact with Betts or connection to his students. While police have not yet described how the incident progressed from a robbery to deadly violence, Starks said that investigators believe Betts' sexual orientation did not play a role in the crime.
'We think the motive was robbery, not a hate crime,' Starks said."