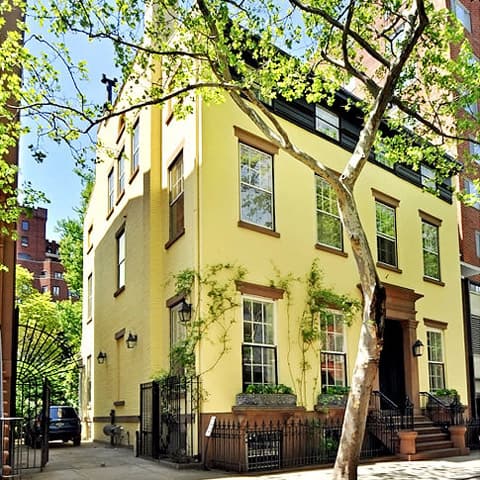 Truman Capote's Brooklyn Heights townhouse goes on the market today and is expected to fetch record prices, the New York Daily News reports: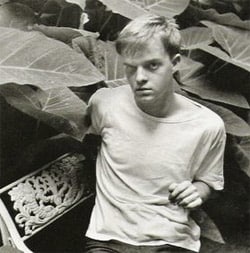 "With 11 fireplaces, parking for four cars, a mural copied from the Kennedy White House, a back porch and a garden like something out of a Southern estate, the Brooklyn Heights mansion is touted as the finest house in the borough's finest neighborhood. 'It's like living in a country estate in the middle of New York City,' said Karen Heyman, the Sotheby's broker selling the property. 'It takes your breath away the minute you walk in.'
Built in 1839 and now in the hands of a media entrepreneur, the house was owned in the 1950s by Broadway art director Oliver Smith, who designed the famous sets for 'Guys and Dolls' and 'West Side Story.' Capote said he got Smith blitzed on martinis to persuade his friend to rent him the house's garden apartment from 1955 to 1965.
There, amid the grand Greek Revival columns and crystal chandeliers, the eccentric writer dreamed up iconic New York party girl Holly Golightly from 'Breakfast at Tiffany's.' He also wrote 'In Cold Blood,' his famous 'nonfiction' novel, at the mansion.
Capote would throw extravagant parties when Smith left town, often bragging that he owned the entire property."
The mansion has 18 rooms. The previous record sale for a townhouse in Brooklyn is $12 million.