This is a story we've been following for quite some time, so although Steve included it in his round-up I thought I'd give it more attention. Michael Kandola, charged in the September 2008 attack on Jordan Smith and Charles McKay which left Smith with his jaw wired shut for six weeks, was sentenced to a year in prison on Friday, the Vancouver Sun reports: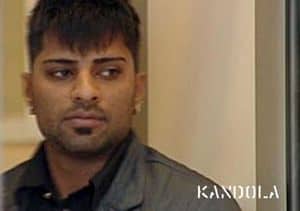 "B.C. Supreme Court Justice Joel Groves accepted that Kandola acted out of hatred when he slugged Jordan Smith in September 2008, knocking the gay man out cold.
Groves said Kandola shouted homophobic slurs both before and after he struck Smith in the West End after he saw Smith strolling down Davie Street hand in hand with his boyfriend.
He dismissed Kandola's argument that the aggravated assault was not a hate crime, but simply the result of drunken bravado and youth.
Groves said he was convinced by the overwhelming evidence that "hatred of the victim's sexual orientation was at play in these events."
"There really is no alternative explanation of what happened," Groves said, calling the crime "utterly abhorrent." "He admits to the derogatory language before what I'll call the sucker punch."
Groves gave Kandola five months credit for his pre-trial time served, saying the overall sentence amounts to 17 months. Kandola was also handed a year's probation and a ban on going near the victim, his boyfriend or the area where the assault occurred."
There was no comment from Smith or McKay following the verdict: "But other members of the gay community in attendance said they were happy the judge declared the attack a hate crime.
Robert Kaiser, a friend of Smith's, said 'the important thing is that we have the hate crime law and it was used and in this case it was applicable and the justice saw that.'"