Visit msnbc.com for breaking news, world news, and news about the economy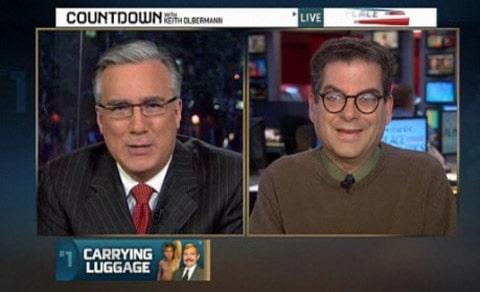 Keith Olbermann and Michael Musto discussed the Rekers scandal on last night's Countdown. 
Watch it, AFTER THE JUMP…
Meanwhile, the Miami Herald has published PDFs of the letter from AG Bill McCollum requesting Rekers be hired (here) and the purchase requisition for his services (below):
"The state planned to cap Rekers' fee at $60,900 — but paid him $120,693 after he exceeded his contracted hours.'It is not unusual for estimated costs to require adjustment during the course of trial preparation,' said Sandi Copes, communications director for the Florida Attorney General's Office.Copes said the extra hours were not agreed to in writing, but 'merely by discussion.''A total of 402.31 hours was submitted for payment by invoice attached. Of the 402.31 hours, 203 was paid by Direct Order,' according to a 2009 state settlement agreement. 'We accept responsibility for not obtaining a written document for the 199.31 remaining hours. However, the monies are legally due.'"   
Watch Olbermann, AFTER THE JUMP…