A weekend baseball bat attack on two men in the Oak Lawn area of Dallas has been classified a hate crime by police, the Dallas Morning News reports: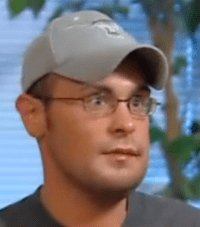 "Four men beat two 28-year-old Dallas men with bats and robbed them in the 2700 block of Throckmorton Street near Cedar Springs Road shortly after midnight Saturday, police said. The assailants shouted gay slurs during the attack.'That's why I thought I was going to die,' said Alex Bowers. 'I thought they were going to kill us. I wasn't 100 percent sure if they were even going to be happy with just getting something.'Bowers said he suffered bruising but was not seriously injured. Kyle, who asked that his last name be withheld because of safety concerns, blacked out briefly and suffered a broken jaw that will require surgery, he said.The robbers stole both victims' wallets and Kyle's cellphone. No arrests were reported, and a detailed description of the suspects was not provided."
If arrests are made, prosecutors will need to redetermine the hate crime status: "On the prosecution side, state law dictates a hate-crime classification is made after a conviction and during sentencing."
The WFAA-TV's new report on the attack, AFTER THE JUMP…