Mayor Lionel Jordan of Fayetteville, Arkansas received around 300 emails yesterday as a result of an action alert from the American Family Association which asked the mayor to drop his support for the Gay Pride parade in which 10-year-old Will Phillips is to serve as Grand Marshall, the Fayetteville Flyer reports: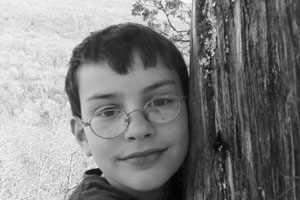 "Despite receiving over 300 emails Wednesday afternoon urging Mayor Lioneld Jordan to withdraw the city's support for the parade and other festivities including a mayoral proclamation, Fayetteville Communication Director Lindsley Smith said Saturday's activities will go on as scheduled.
'The Mayor is still excited,' said Smith. 'Everything's still on.'
Most of the messages included identical body copy which came pre-loaded in an online action form set up by the American Family Association. Nearly all of them began with the statement, 'I am shocked to learn that the city of Fayetteville is issuing a proclamation in support of the homosexual activist group, Northwest Arkansas Pride.'
Smith said the majority of the emails were from non-Fayetteville residents."