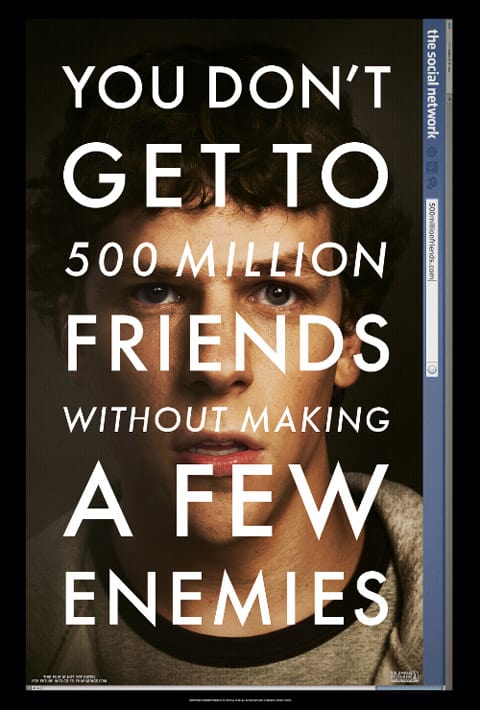 Very Barbara Kruger, don't you think?
This poster for the new movie based on Ben Mezrich's book The Accidental Billionaire: The Founding of Facebook, A Tale of Sex, Money, Genius and Betrayal was released over the weekend.
The film features Jesse Eisenberg as Facebook co-founder Mark Zuckerburg, Andrew Garfield as co-founder Eduardo Saverin, and Justin Timberlake as Napster creator Sean Parker. It's directed by David Fincher.
Writes Obsessed with Film: "The Social Network is a biopic, but one without an inspiring or heroic central character. It will take a look at the life of Zuckerberg, including the lawsuit by his partners against him and claims that the origins of Facebook were stolen from the dormitory at Harvard. After the ambitious The Curious Case of Benjamin Button, the drama is yet another risky project for Fincher."
Facebook's other founders were Dustin Moskovitz, and Chris Hughes, who is gay. No word on how big a part Hughes plays in this film, but he'll be played by actor Patrick Mapel (below).