Katy Perry – New Music – More Music Videos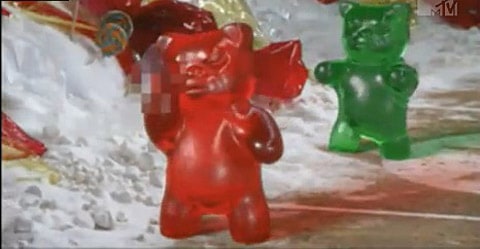 Controversy in Candyland!
MTV reached out to Haribo and Trolli, two of the leading makers of Gummi bears, after one was spotted flipping the bird at Katy Perry in her new video.
"Those are definitely not Trolli Gummi bears in the video because Trolli Gummi Bears would never be that rude," John Leonardo, senior brand manager of Farley's and Sathers (which owns Trolli), told MTV in a statement. "Trolli bears would extend their chubby little arms and give Katy a big old bear hug and whisper, 'Everything is going to be alright'."
Haribo has not yet responded to this sweet yet sticky scandal.
Video, AFTER THE JUMP…