Is preying on the elderly a hate crime? Maybe so in New York.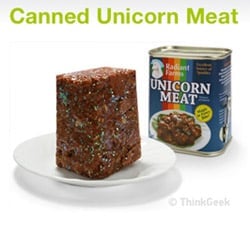 Excellent source of sparkles: The National Pork Board thought this was a real product and sent a cease-and-desist letter to Think Geek for advertising their April Fool's joke as "the new white meat."

Reunion of the century.

Ramin Setoodeh leaving Newsweek to be a senior writer at People.

AIDS expert Dr. Marcus Conant closes SF practice due to costs, moves to Manhattan: "He has been a physician for nearly 50 years, but like many doctors, in the past decade he has become increasingly frustrated with insurance challenges that made running a private practice unnecessarily complicated and a financial nightmare, he said. He tried to run his practice part time, using his personal savings to keep the clinic open…Conant identified the first cases of Kaposi's sarcoma, the cancerlike skin disease that became a frightening signature of the AIDS epidemic, in San Francisco in 1981."

Transcripts of the video clips used during the closing arguments of the Perry v. Schwarzenegger trial.

Jerry Brown releases first LGBT-centric campaign ad.

Zac Efron now going shirtless as often as possible.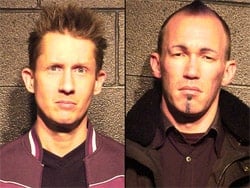 Louisville police investigating domestic violence complaint between gay couple uncover dead body of their former trick in the basement.

How to sell your old iPhone.

Apple collecting iPhone users' precise locations.

Elastic City is doing a Dirty Gay Soundwalk this Friday in NYC. Join them.

Grizzly bear kills hiker in Yellowstone National Park: "It was the first fatal mauling by a bear in the area for 25 years and the first instance of an attack following a trapping exercise."

Amy Winehouse's dad macks out with another dude.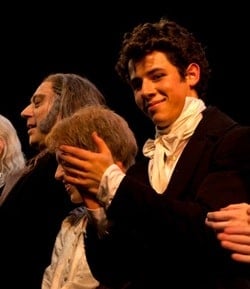 Nick Jonas makes West End debut in Les Miz.

Patrick Burke remembers his brother Brendan: "I wish I could show every gay hockey player the letters, emails, and texts our family received in the weeks that followed the article. I wish I had transcribed every conversation in which a scout, an agent, a coach, or an executive subtly pulled me aside during a game to express their support and offer any help we might want."

Genetically-modified Monsanto seed ban overturned by U.S. Supreme Court.

 U.S. Attorney Jenny Durkan, U.S. Marshall for Minnesota Shorn Lubinski speak at Department of Justice Pride event.

Sarah Palin wants day of prayer to solve the Gulf crisis.

Martina Navratilova settles legal battle with Toni Layton: "Layton alleges she was left broke and homeless when Navratilova dumped her without warning in 2008 and booted her out of the home they shared. She subsequently filed a lawsuit in Sarasota, Fla., fighting for a slice of the assets, including property, cars, jewellery, art and a boat, which she is said to have shared with Navratilova.
The former couple has now settled the legal battle out of court, and although details of the agreement were kept private, New York Post gossip column Page Six is reporting Layton was handed an estimated $3 million US pay out."