UK to expunge records of men convicted of having sex with men before homosexuality was decriminalized in 1967.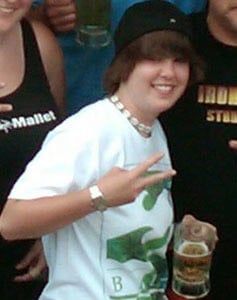 Lesbian who looks like Justin Bieber gets asked for her papers.

Maryland Equality mobilizes "action teams" to get voters to the polls in November.

Because he's playing a drug dealer in Twelve, you're sure to see plenty of Chace Crawford passed out in his boxers.

Massive gay resort planned for Wilton Manors, adjacent to Fort Lauderdale: "New York-based G Worldwide plans to break ground on a 700,000 square-foot resort at an estimated cost of $80 million in Wilton Manors. The luxury resort, scheduled for completion in 2011, will bring over 500 new jobs to the area and is the first in a series of projects for the company catering to the LGBT community."

Milo Ventimiglia shaves his head.

EXCEPT: Dallas Area Rapid Transit announces it will discriminate against LGBTs because Texas can? "DART is committed to hiring, promoting and retaining the best qualified persons in all positions and, EXCEPT to the extent permitted by federal and/or Texas law, DART will not discriminate on the basis of race, color, religion, national origin, sex, age, disability, genetic information, veteran status, sexual orientation, gender identity or any other characteristic protected by law."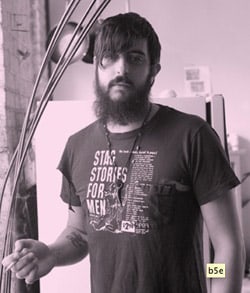 Butt interviews musician Scott Matthew.

Rep. Mark Kirk lies again, runs away from Iraq vet.

Attorney General Bill McCollum sinks in Florida gubernatorial campaign: "Trailing newcomer Rick Scott by 13 points in a recent statewide poll and unable to match the millions of dollars Scott has spent on television ads, McCollum looks vulnerable. It is a stunning shift for a seasoned politician who seemed to have a lock on the race just two months ago.
Supporters fault McCollum's TV message, his inability to connect with an angry electorate, fundraising shortcomings and a dated campaign style, emphasizing endorsements from establishment figures such as Jeb Bush and Mitt Romney at a time when voters feel alienated."

Walmart worker ordered to wear yellow vest after supervisor found out that he's gay.

Senator Jeff Sessions wonders why Elena Kagan opposed "Don't Ask, Don't Tell" but refused to oppose Center for Islamic Studies and Sharia Law.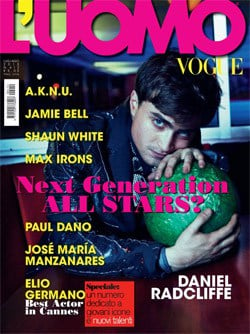 Daniel Radcliffe shows off his balls.

Watch: Robert Pattinson giggles with Jay Leno.

Lansing, Michigan police department appoints first-ever LGBT liaison: "Bryant has been a road officer, worked heavily in community policing and currently is the detective working on fraud investigations for the department. She is also recently out as lesbian."

Farrah Fawcett is talking to Tori Spelling from beyond the grave.

Kelis has a brand spanking new video for "4th of July".

Gabourey Sidibe's mom makes her debut on "America's Got Talent".

Southern Oregon University students who wrote anti-gay graffiti in the dorms will be allowed to return: "The university's hearings board ruled that 19-year-old Blake Adkins and 20-year-old Kevin Novotny will be required to do the community service projects for the school's Queer Resource, Women's Resource and Multicultural centers.
Adkins told the Ashland Daily Tidings that he and Novotny must also perform 25 additional hours of community service and attend a gay-rights meeting in October at the university."