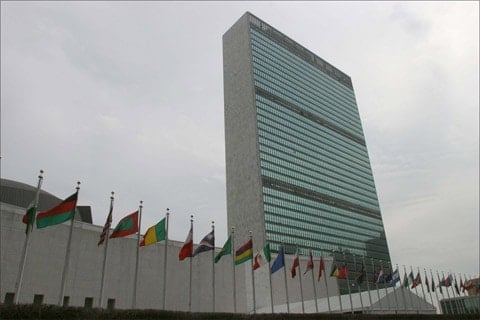 We now know whether the United Nations swings pro-gay or anti-gay. It's the latter.
The International Gay and Lesbian Human Rights Commission (IGLHRC) has been blocked from accreditation at the world body by a bloc of anti-gay nations, after having its application sit in limbo for several years, Reuters reports: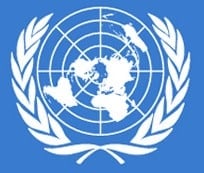 "The group, which had applied for 'consultative status' at the U.N. Economic and Social Council (ECOSOC) three years ago, is an international NGO and advocacy group focusing on protecting the rights of homosexuals and lesbians worldwide.
Diplomats from Western nations that support gay rights complained that Egypt and other developing states that have been criticized by rights groups for discriminating against gays and lesbians prevented the committee from voting on whether to accredit the group, thereby leaving it in limbo."
The application was rejected on Thursday:
"A Western diplomat told Reuters that 'unfortunately we didn't have the votes' on the committee to overcome opposition from countries like Egypt, Qatar, Sudan and others. The diplomat added that IGLHRC clearly fulfills all the criteria for U.N. accreditation.
The British delegation issued a statement expressing its 'deep regret' for the decision to reject a U.S. proposal to take action on IGLHRC's application for a U.N. accreditation. The British statement said the move not to accredit the group was proposed by Egypt on behalf of African countries.
'This act of simple discrimination runs contrary to the principles of the U.N., of ECOSOC and of the NGO Committee,' it said.
One envoy told Reuters on condition of anonymity that the United States and Europeans would push for the U.N. Economic and Social Council itself to move to accredit the group, a strategy that he said would have a better chance of success."