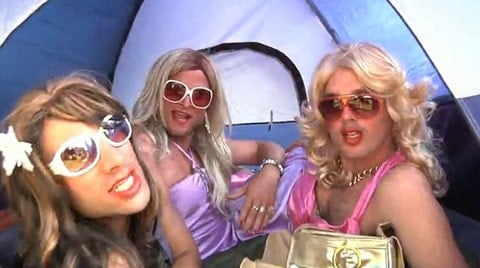 The 7-day, 600-mile California AIDS LifeCycle ride ended on June 11, and, if the ride itself is not exhausting enough, Derrick Shore shot and edited this "California Gurls" video with help from Jeremy Blacklow, and riders and volunteers along the way. Don't ever let anyone tell you that gays can't multitask.
Watch it, AFTER THE JUMP…
And congrats to all the riders. For info on AIDS LifeCycle, click HERE.