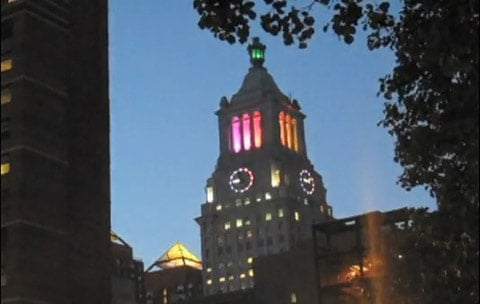 Con Edison posted a sped-up YouTube clip late last week featuring a look at the lights in its tower on 14th street in Manhattan, now rainbow-colored for Gay Pride.
They explain: " Con Edison celebrates LGBT Pride Week by displaying the Rainbow Flag in lights on its 425-foot historic tower on 14th Street in Manhattan. When played in real time, the "Rainbow Effect" takes one minute for each of the colors to circle the tower. The new LED lighting system was installed in 2008 and uses half the energy of conventional building lighting systems."
Top that, Empire State Building.
Watch, AFTER THE JUMP…