Modern Tonic — a daily newsletter that delivers gay-approved pop culture gems (before they've been co-opted by everyone else) — presents a weekly music update here on Towleroad.
 


TODAY'S FEATURED NEW RELEASES: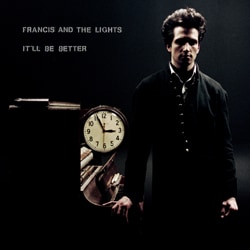 We never tire of a heartfelt apology, and Francis and the Light's It'll Be Better is a long-playing act of contrition. Singer Francis Farewell Starlite's released two EPs and a single since 2007, but It'll Be Better is his official debut — an eight-song collection that's a bad breakup mea culpa. The opening title tune's a country lament where he claims "if you come back to me, it'll be better, it'll be great." To sweeten the deal, he promises to take his lover for a joyride "In a Limousine." He stresses about his situation "For Days" against a backdrop of easy beats and exclamatory synth chords before deciding to put his "Knees to the Floor" to prove his sincerity. The music's a soft rock delight, an easy-grooving modern version of '70s blue-eyed soul. Starlite's voice echoes Phil Collins, Randy Newman, Sting, maybe even a little Huey Lewis. Shudder if you must, hipsters, but Starlite makes it work beautifully.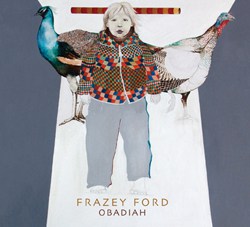 Moms do all the grunt work and get none of the credit. It just doesn't seem — to quote the prophet Paris Hilton — hot. But Frazey Ford, a co-founder of Canada's The Be Good Tanyas, was "moved by motherhood, earth and land" for her serenely contemplative solo debut Obadiah. "Firecracker" opens the record with banjos and a leisurely back-porch swing. "Lay Down With You" is a long, lazy afternoon in bed with your lover. And the unhurried groove of "Bird of Paradise" — with its handclaps and kalimbas — allows Ford to stretch out the smooth precision of her soulful vocals. Obadiah's a hushed, measured affair, but don't mistake its languor for dullness. Every sexy mama knows that the slower it stews the better it tastes.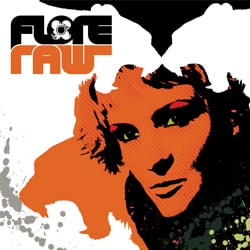 The French electro artist Flore opens her debut RAW with the escalating whoosh of the THX trademark sound. That might be your tip off that she's going to deliver hardcore, widescreen dance tracks for your summer lovin'. Opener "Get It On," with Rodney P of Dub Pistols, is reggae-fied grime, skittering and manic. She updates Gary Numan's seminal "Cars" with help from Shunda K of Yo! Majesty, who also turns up for the hip-hop throb of "Feel Me." (Speaking of throb, check out its smoking, Sapphic NSFW video.)

MUSIC NEWS: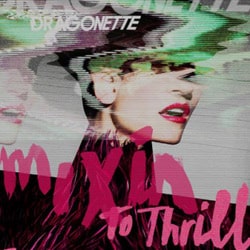 Dragonette announced today a brand new single, "Our Summer," to be released next week, leading up to the August 3 release of a new EP, "Mixin' To Thrill."  The band kicks off their summer tour August 7 at Lollapalooza.

Electro-pop newcomer, 18-year-old Sky Ferreira, whose single, "One," (from "Toxic" producers Bloodshy & Avant) is getting lots of buzz, has announced a release date for her debut album that keeps with the "one " theme: 1-11-11.

The U.K.'s prestigious Mercury Music Prize announced today their shortlist for the 2010 award, with Dizzee Rascal and the xx the favored contenders (according to the Guardian).  The ceremony takes place September 7 in London.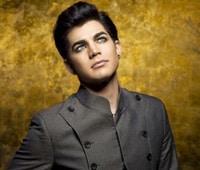 New studio photos of Adam Lambert from photographer Lee Cherry.

Lady Gaga's fashion inspirations.

Check out the making-of mini-doc's for Katy Perry's "California Gurls" video.



The Killers' frontman Brandon Flowers announced five live dates in August to preview his forthcoming solo album Flamingo, out in September.
 


Robyn, who announced a September 7 U.S. release date for Body Talk, Pt. 2, also debuted the first single off that album, a souped-up version of "Hang With Me," which appears as a ballad on Pt 1. Listen here. Robyn did a scorching-hot performance of "Dancing On My Own" on "Late Night With David Letterman" last night…watch it here.




MORE NEW RELEASES: 
On her seventh release, 100 Miles from Memphis, Sheryl Crow brings the Memphis soul to some feisty originals and two ace covers: Terence Trent D'Arby's "Sign Your Name" (with Justin Timberlake) and The Jackson 5's "I Want You Back."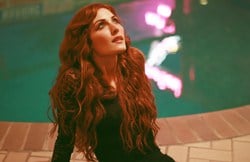 L.A.'s first lady of electro, Samantha James, follows up her Number One club smash "Rise," with Subconscious, a melodic collection of dance pop featuring the single "Waves of Change," produced by Kaskade.
The Books' fourth album — The Way Out — contains more folksy electronic experiments with found sounds and spoken word snippets, including "A Wonderful Phrase by Gandhi" — exactly what it says — and a blaxploitation riff called "I Didn't Know That.".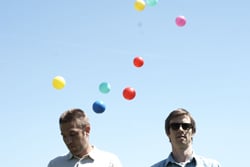 Downtempo electro duo Zero 7 releases Record, a 16-track best-of with classic tracks like "Destiny" featuring Sia, "Futures" with Jose Gonzalez, and — if you go digital — a second collection of mad remixes.
Also released: Elaine Page — Elaine Page Live (DVD); Various Artists — Jersey Shore Soundtrack; Mountain Man — Made the Harbor; Department of Eagles — Archive 2003-2006

MUSIC VIDEOS:
Sunday Girl — "Self Control"
Jade Williams dba Sunday Girl is Little Boots/La Roux's prettier and creepier little sister. Her clip for this smooth electro cover of the RAF Italo-disco classic comes with plenty of "creatures of the night," though all are stuffed with big, black dead eyes.
She & Him — "Thieves"
The title of this She & Him track is redundant, since Zooey Deschanel stole our hearts years ago. But this homespun black-and-white clip reinforces our adoration of the plucky heroine all the more.
Converse (Kid Cudi, Rostam Batmanglij & Bethany Cosentino) — "All Summer"
The Ohio rapper, our favorite gay Vampire Weekend-er and the femme singer of fuzz-rockers Best Coast band together as flatmates with exaggerated papier-mâché heads. Bizarre, yet totally fun.
David E. Sugar — "Party Killer"
If Talking Heads re-formed in modern Europe, they might sound like this young, anxious Londoner who fragments his pasty image on this creative, low-rent clip.