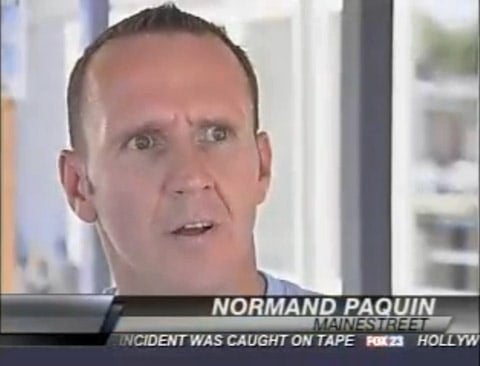 Late last week I posted about Mainestreet, the Ogunquit, Maine gay bar where shirtless bartenders were ordered to cover up after complaints from a local resident, citing "health hazards."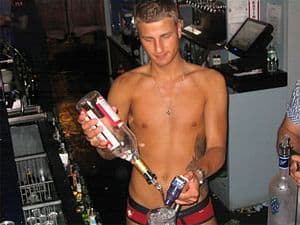 According to Seacoastonline.com, state health codes are currently being reviewed to see if, in fact, the bar was in violation.
"According to Article 2-402.11(B) in the state's Food Code, counter staff at an establishment serving food are not required to wear hairnets, beard restraints, hats or clothing that covers body hair.All other employees who work around open food are required to cover up.  [Dept. of Health and Human Services' PEggy] Albert said the counter exception does not apply to Mainestreet's bartenders, however."
FOX Maine reports that the owner, Normand Paquin, thinks it's homophobia: "Paquin has complied with the requests, but believes incidents like this could portray Maine as a homophobic place and deter homosexuals from vacationing here. The bar received an outpouring of support Saturday night when hundreds of people showed up. Many of them were topless in support of the waiters."
Watch the interview with Paquin, AFTER THE JUMP…