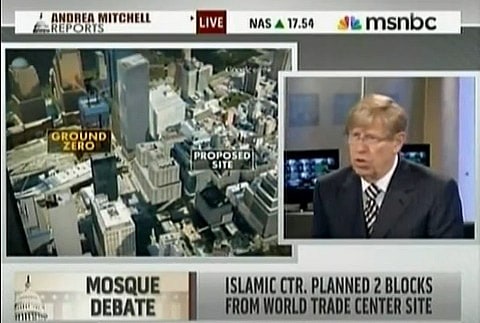 After an extended discussion of the Prop 8 ruling, Andrea Mitchell asks attorneyTed Olson, whose wife Barbara was killed in 9/11, how he feels about the Park51 controversy.
Olson agrees with Obama that it should not be blocked:
"We don't want to turn an act of hate against us by extremists into an act of intolerance for people of religious faith."
Watch, AFTER THE JUMP… 
In related news, Howard Dean is saying just the opposite, calling it an "affront to people who lost their lives."