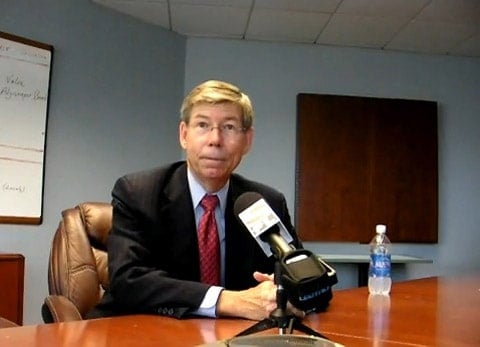 Florida gubernatorial candidate Attorney General Bill McCollum not only supports the state's ban on gay adoption (and brought "ex-gay" fraud George Rekers in to testify), he wants to expand the law to ban gays from being foster parents.
Excerpted from the Florida Baptist Witness:
Florida permits homosexuals to serve as foster parents. That has been used as an argument to undermine the ban on adoptions. Should homosexuals be permitted to serve as foster parents in Florida?


Well, I personally don't think so, but that is the law.


Should the law be changed?


I think that it would be advisable. I really do not think that we should have homosexuals guiding our children. I think that it's a lifestyle that I don't agree with. I realize a lot of people do. It's my personal faith, religious faith, that I don't believe that the people who do this should be raising our children. It's not a natural thing. You need a mother and a father. You need a man and a woman. That's what God intended.
Bill McCollum apparently puts his god before the welfare of children.
(via think progress)