Gay Iowa pastor denounces NOM over supporter's lynching sign: "Iowans, do you want to support an organization that refuses to denounce lynchings as a solution to a problem?"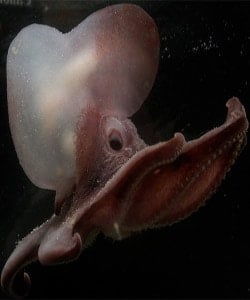 First known sub-zero venoms discovered in octopuses in the Antarctic.
Joaquin Phoenix: still here?
Newsweek bought for $1 by audio equipment magnate Sidney Harman: "Harman has pledged not only to continue to produce a lively, compelling and first-rate news magazine, but also an equally dynamic Newsweek.com. He intends to keep a majority of Newsweek's very talented staff."
Carol Burnett to play Sue Sylvester's mom on Glee.
Two gay men attacked in Jerusalem after Pride: "Death to gays, all of you should be killed."
Activists using coalitions to promote LGBTI rights in Uganda.
Female condom campaign really for gay men? "Here's where the plot really thickens — no pun intended. The San Francisco Department of Public Health seems less interested in stuffing vaginas with FC2 than gay men's anuses. 'Female condoms have long been sought after by some gay men,' said San Francicsco's DPH spokeswoman, Eileen Shields. 'So I believe it's more about that than teaching and encouraging women to use them.'"
Oprah starts the long good-bye.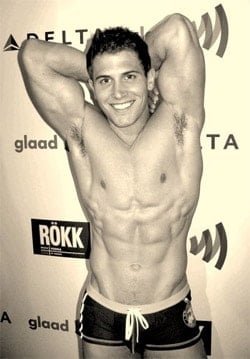 Matt Rettenmund eyes the underwear models at GLAAD Manhattan.
Earth blasted by coronal mass ejection.
Gay former Conservative MP Matthew Parris criticized after attempt to swim across Thames River: "Frankly swimming in the Thames is not only ignorant it is selfish too.  It is important to emphasise that the dangers of swimming are not simply that the swimmer will drown. A boat or larger vessel coming across a swimmer in the river might have to swerve to avoid him and risk collision with another vessel or bridge or pier."
David Beckham returns to L.A.
More on Anne Rice's departure from Christianity: "I didn't anticipate at the beginning that the U.S. bishops were going to come out against same-sex marriage. That they were actually going to donate money to defeat the civil rights of homosexuals in the secular society.  … When that broke in the news, I felt an intense pressure. And I am a person who grew up with the saying that all that is needed for evil to prevail is for good people to do nothing, and I believe that statement."
Joe Manganiello is in a showmance with his co-star.
Watch: New Jonsi video.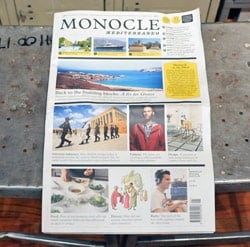 Summer reading from Monocle…
"Reluctant" Prop 8 witness David Blankenhorn says he's unfairly tagged anti-gay: "I'm losing friends, being told I'm on the wrong side of history, I'm like Bull Connor…This is the single worst experience I have had in my public life. I dreaded getting into it… I tried to avoid it for a long time. I feel like the issue hunted me down.
Neal Patrick Harris stages Rent at the Hollywood Bowl.
What it's like to have ADHD.
Peter Tatchell issues urgent appeal to save the life of an 18-year-old Iranian sentenced to death for an unspecified sexual assault on a male: "Ebrahim Hamidi – who was sentenced on 21 June – is now awaiting hanging, despite his accuser admitting that he lied, and withdrawing his accusation of assault.
In addition, the Supreme Court of Iran has twice rejected the provincial court's guilty verdict and death sentence and ordered a re-examination of the case. This ruling has been ignored by the local judiciary in East Azerbaijan province.
Ebrahim's execution could take place at any time."