Gay Chicago philanthropist Martin Gapshis dies at 63.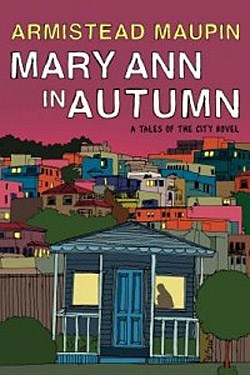 The most-anticipated LGBT books of the fall season.

Matthew McConaughey reappears to hawk cologne.

Apple censoring Gaga tweets?

Dan Savage on gay rights progress: "So here's where we're at: everyone who cares about gay issues is mad at the Democrats. The homophobes are angry because the Democrats suggested that they might do something about gay rights; gays and lesbians are furious with the Democrats for failing to do something—failing to do anything—about gay rights. Since doing nothing pisses off the gay haters just as much as doing something, perhaps the Dems should've have done something and won the enthusiastic support of someone. Heckuvajob, gang."

Jensen Ackles looking mighty fine playing some shirtless soccer.

Dave Salmoni is a single man again.

Alan Cumming, Audi, and Brittany Snow to be honored by Point Foundation.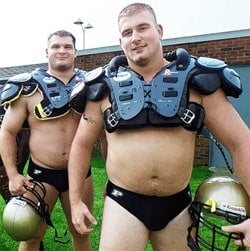 The Wall Street Journal investigates college football teams eager to show off their beef.

Lil Kim says she is not playing Atlanta's Black Gay Pride: "Lil Kim says a 'psycho lunatic' has been representing himself as her booking agent and conned the promoters out of $15,000. She also said there was no way she could show up to perform now."

Lourdes gets walk-on role in Madonna film.

Researcher: Weight loss in straight women and gay men driven by competitive instinct. "Li said that, evolutionarily speaking, it would have been good to remain young and nubile-looking as long as possible to attract mates. "These findings support the idea that the ultimate explanation for eating disorders is related to intrasexual competition," the study reads. Interestingly, the effect was cancelled out for straight men and lesbian women, though no reason for the anomaly was offered in the study."

On that note, lasagna sandwich anyone?

Metro NY takes on moob shame.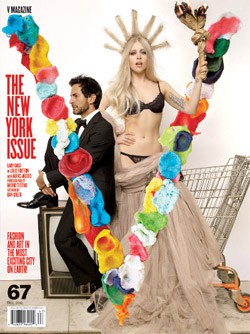 Lady Gaga and Marc Jacobs pair up for V.

Gay Iowa lawmaker Matt McCoy: Boycott anti-gay radio host Jan Mickelson's advertisers.

Andy Cohen on Bravo's sexuality: "I always saying we're bi, but I think it's kind of how I view myself being gay—it's just one of things that I am. So Bravo may or may not be gay, but I think there's a lot of other things going on. I think for the gay people on Bravo, it's one of the things that they are—they're not on Bravo because they're gay." 

Gay teen saves swimmer's life.

SF Weekly names their top 10 closeted conservatives.

Gay journalists to face union picket line at SF convention this weekend: "The San Francisco chapter of Pride at Work, an LGBT labor group affiliated with the AFL-CIO, joined the city's hotel workers union, Unite Here! Local 2, in calling on NLGJA to honor the union-initiated boycott of the Hyatt in an effort to win a long-delayed union contract for hotel employees. 'Although NLGJA understands the importance of collective bargaining and recognizes that worker actions are not to be blithely ignored, it is simply impossible at this late date for us to move this year's convention to another hotel,' NLGJA President David Steinberg said in a statement."