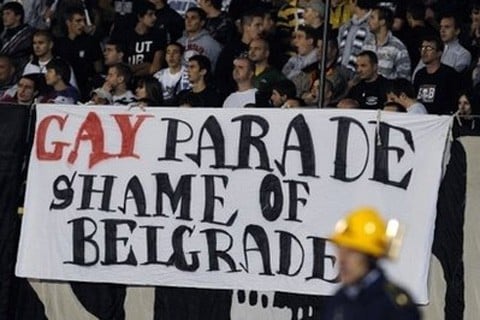 Threats from ultra-Orthodox and nationalist groups, like the one (above) hung at a football game last year, have prevented Serbia's LGBT community from holding a Pride March in the years since 2001. In 2001, marchers were beaten in a violent attack by anti-gay groups.
Last year, despite anti-gay graffiti all over Belgrade warning gays to stay away, police said they would protect marchers, but got cold feet at the last minute and said the parade was canceled.
This year it's on again, the AP reports:
"Marchers plan to parade past the Serbian government building on Oct. 10 under the slogan 'Let's walk together.' Police did not immediately respond to Tuesday's announcement."