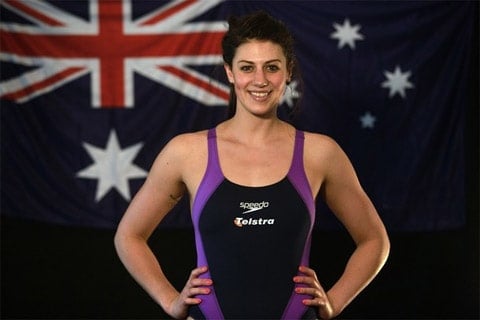 Australian Olympic gold medalist Stephanie Rice, who won three gold medals in Beijing 2008 and holds the world record in the 400m indicidual medley, lost a major sponsorship from Jaguar over the weekend for sending out a tweet containing an anti-gay slur, Reuters reports:
"Rice, 22, tweeted 'Suck on that f–gots' after Australia's rugby union team, the Wallabies, defeated South Africa's Springboks on Saturday. The swimmer, who won both individual medleys at the 2008 Beijing Olympics and was part of Australia's victorious 4×200 freestyle team, later apologized and removed the comment. 'I made a comment on Twitter on Saturday night in the excitement of the moment. I did not mean to cause offence and I apologize,' she wrote in a blog on her website. But Jaguar Australia general manager Kevin Goult announced that his company has withdrawn its sponsorship."
Along with the sponsorship Rice also loses a $100K Jaguar she had been driving. Her otter sponsor, Sunrice, criticized Rice's statement but made no move to withdraw.
The withdrawal of Jaguar's endorsement came after outrage over the tweet, which Rice deleted.
Perhaps the most vocal anger came from Australian gay rugby icon Ian Roberts.
Said Roberts: "She is an idiot . . . and anyone who continues to endorse her as an athlete is an idiot as well. And I say that with a very sad tone in my voice. What a fool. And if her sponsors don't do something about it, they're fools as well…Ialso like seeing Australians do well. But it is never acceptable to belittle gay people."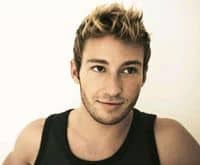 Gold-winning Olympic diver Matthew Mitcham defended Rice from the criticism, saying he had forgiven her:
"I know she's not homophobic because we are good friends. It was just an extremely poor choice of words. Some people when they use that language don't realise they are causing offence. But it is an issue for a lot of gay people, who get quite upset about it because they have spent so long trying to change people's mentality about these things. I don't find that term very offensive because of my generation but other people do, and you have to consider everyone."