7.4 earthquake strikes New Zealand.

Washington Post endorses homophobic candidate backed by NOM.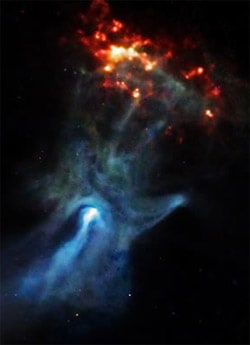 Stephen Hawking: Universe not created by God. "In his 1988 book, A Brief History of Time, Hawking had seemed to accept the role of God in the creation of the universe. But in the new text, co-written with American physicist Leonard Mlodinow, he said new theories showed a creator is 'not necessary'."

Celine Dion is amazing! And so is her family.

Did Paris Hilton bust herself via Twitter?

NYT: The British Foreign minister doth protest too much. "Mr. Hague, third-ranking minister in the coalition government of Prime Minister David Cameron, brought the issue into the glare of national attention when he issued a statement on Wednesday seeking to end "continued and hurtful speculation" prompted by a political blogger concerning his relationship with a 25-year-old male adviser at the foreign office." Will he walk?

Madam Secretary and the former Prime Minister.

Hugh Jackman makes emotional appearance in cancer patient's birthday video.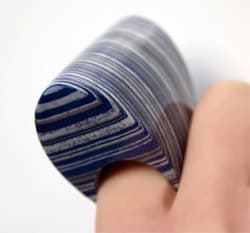 Rings made from cross-sections of books. Pictured: Jane Eyre.

Boy George watches synth duo Hurts launch album in London: "The former Culture Club singer was among the invited guests to the lavish venue for the event, and was wearing a glittery green hat as Theo Hutcraft and Adam Anderson's band played a seven-song set."

Cornell newspaper columnist compares being gay to an eating disorder, and not knowing how to insert a tampon: "Everyone has secrets. Your roommate might not know how to put in a tampon, or the skinniest girl on campus might have secret Twinkie binges every night. But these secrets don't affect anyone else, while yours does. It would be just as unethical for you to 'pretend to be straight' to avoid discomfort as it would be for a guy to get breast implants in order to land a sweet single in [an all female dorm]. No matter what the motivation, placing your roommates in a situation that could potentially make them very uncomfortable if they knew the truth is just not ethical."

Merck to test cancer drug on HIV?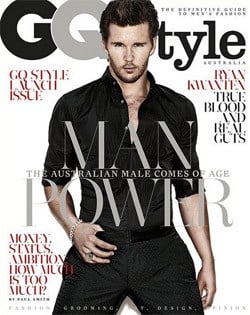 Ryan Kwanten shows off his man power.

Rick Astley has a new video (not a Rick Roll, trust).

Shark watch continues in Provincetown.

Rugby god Ben Cohen's jock strap fetched $460 at gay auction.

Meeting Blondie.

More evidence found of super-fast changes in Earth's magnetic field: "Magnetic minerals in 15-million-year-old rocks appear to preserve a moment when the magnetic north pole was rapidly on its way to becoming the south pole, and vice versa. Such 'geomagnetic field reversals' occur every couple hundred thousand years, normally taking about 4,000 years to make the change. The Nevada rocks suggest that this particular switch happened at a remarkably fast clip."