Gay rights not high on the list for either party.

Gay Kalamazoo city councilman Terry Kuseske dies, is remembered in somber roll call.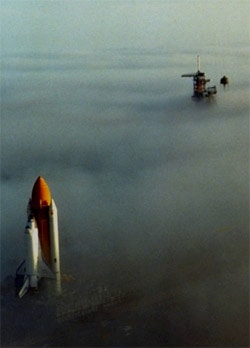 New York's Intrepid Air and Space Museum to get retired Space Shuttle? Schumer: "I believe we are in good shape. It's not a done deal, but the arguments we have made about why the shuttle belongs in New York are resonating."

"Getting pissed" has a whole new meaning.

Are cockroach brains the key to combating superbugs? "We hope that these molecules could eventually be developed into treatments for E. coli and MRSA infections that are increasingly resistant to current drugs…Insects often live in unsanitary and unhygienic environments where they encounter many different types of bacteria. It is therefore logical that they have developed ways of protecting themselves against micro-organisms."

Sister Wives: Reality show about polygamy to premiere.

Rick Santorum plagued by frothy mixture.

Sharp-dressed men at the GQ Men of the Year awards.

Host and musical guest for the season opener of SNL have been announced.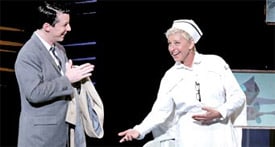 Ellen DeGeneres makes surprise cameo in Broadway's Promises, Promises.

L.A. journalist Karen Ocamb slams National Lesbian and Gay Journalists Association for condoning SF Chronicle's coverage of Prop 8: "…the political desk hijacked the social story of the now infamous first graders surprise field trip to their beloved teacher's lesbian wedding at city hall. Both No on Prop 8 campaign consultant Steve Smith and Yes on 8 campaign manager Frank Schubert later agreed that the Oct. 11 front page story turned the tide of the election."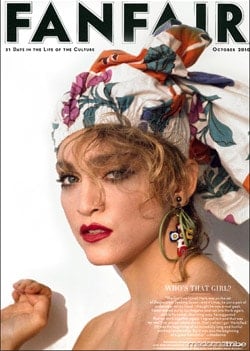 Madonna talks Herb Ritts: The first time I [met] Herb was on the set of Desperately Seeking Susan—and it's true, he put a pair of underwear on my head. I thought he was a real geek." Also, rides subway.

Merle Haggard, Jerry Herman, Bill T. Jones, Paul McCartney & Oprah Winfrey to Receive 33rd Annual Kennedy Center Honors…

Gay man attacked in Brighton, UK cruising area: "The 51-year-old was approached by three teenagers near Dukes Mound at 0130 BST on Friday. One of the youths kicked the victim, causing him to fall to the ground and break his arm."

Boycott Target page reportedly locked down due to 'copyright infringement (page linked here is a new one).

Tom Emmer espouses "family values" yet THIS is how he taught his son to behave.

Swoonworthy's Fantasy Football team.

Texas Democratic gubernatorial candidate Bill White to appear in Dallas Gay Pride parade.

Paul Wesley muscles in to Vanity Fair.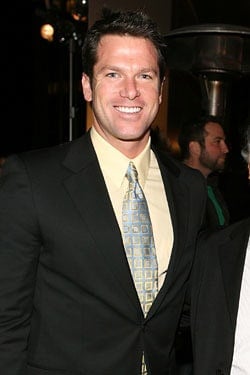 Thomas Roberts: "When it comes to where we are in this country with certain issues, like civil rights for gays and lesbians, the media can continue to open up the dialogue. It's not really a red or blue issue; it's an issue of humanity and justice. It shouldn't be so politicized. It's just about human beings."

First-hand account of the recent New Zealand earthquake, from inside a gay sauna: "I looked out there and the stairs had been wrenched off the building. Bricks had fallen and smashed the stairs."

Miss New York Claire Buffie to be honored at Empire State Pride Agenda fall dinner, hosted by Andy Cohen and Sarah Jessica Parker.

Obama won't compromise on Bush tax cuts: "President Obama on Wednesday will make clear that he opposes any compromise that would extend the Bush-era tax cuts for the wealthy beyond this year, officials said, adding a populist twist to an election-season economic package that is otherwise designed to entice support from big businesses and their Republican allies. "