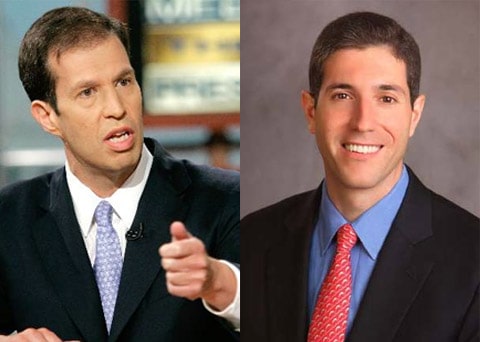 Politico's Maggie Haberman makes note of a fundraiser invite for NY GOP Congressional candidate Randy Altschuler:
"A reader forwarded this invitation to a fundraiser on Sept. 27 for Randy Altschuler, with a 'who's who' host committee that includes Wayne berman, Lew Eisenberg and Dan Senor. Also on there is Ken Mehlman, who has been lending his name to candidates recently, shortly after coming out via Marc Ambinder. Altschuler is now the GOP and Conservative Party nominee in NY-1 to take on Democratic Rep. Tim Bishop."
Bishop is a pro-equality candidate supported by the National Stonewall Democrats. Altschuler "pro-family values", toeing the religious right-wing conservative line.