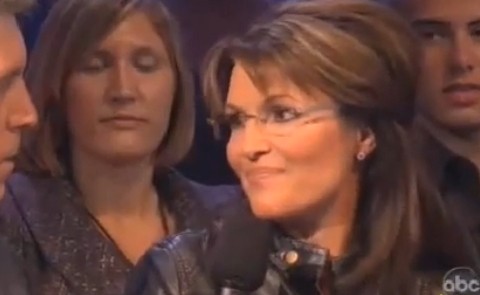 Some are wondering whether Sarah Palin was booed last night on Dancing With the Stars, where she appeared in the audience to support her daughter, Bristol, who's competing on the celebrity dance show.
Considering Palin's remarkable polarizing powers, it's tempting to tie the booing heard before host Tom Bergeron interviewed Palin to the politico, but, upon reviewing the tape, it's clear that the jeers were related to the previous dance routine's score, not Palin, who actually garnered tremendous applause.
Meanwhile, I've also included footage of Margaret Cho performing the Jive. I think she offered a tremendous performance!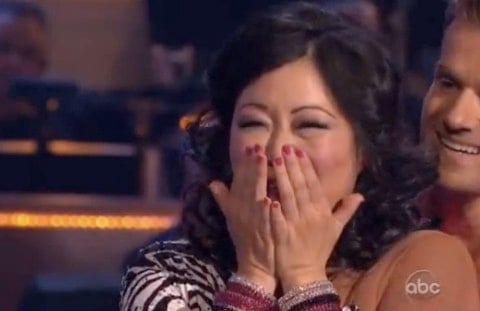 But, who knows, perhaps I'm wrong on both accounts. Judge for yourself, AFTER THE JUMP…