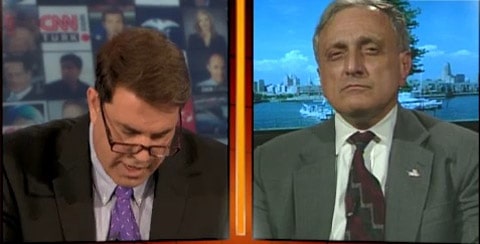 This afternoon, CNN's Rick Sanchez talked to Carl Paladino, the teabagger extremist who won the GOP gubernatorial primary in New York over Rick Lazio.
Sanchez asked him about his position on gay marriage: "No."
On civil unions: "It's fine, I think if the definition of unions is what we have right now I'm fine with that, I have no anxiety over it. If you carry it further into, uh…no."
Most of the following video is on Paladino's opposition to the Park51 community center. Paladino was also grilled on abortion, which he opposes, even in the case of rape.
Watch, AFTER THE JUMP…
In related news, I neglected to mention this morning that New York marriage equality foe Hiram Monserrate failed in his state senate bid.