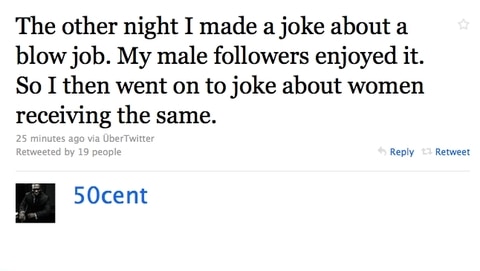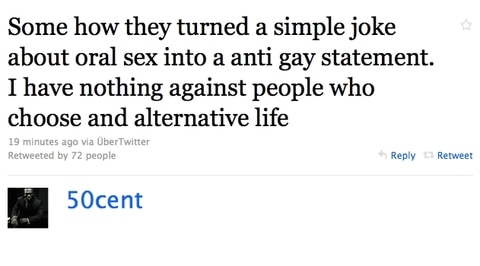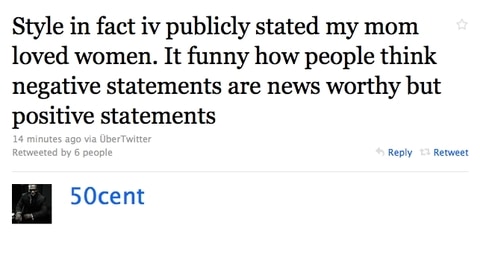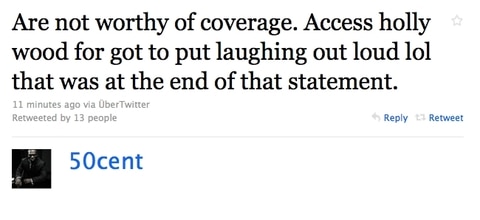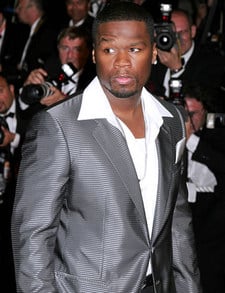 Rapper 50 Cent caused a stir yesterday, when he sent out a questionable tweet about oral sex.
Many, including this editor, read the missive as homophobic, and the LGBT group Truth Wins Out demanded 50 Cent explain himself. Well, now he has. Here's the musician's response, condensed, yet unedited, from three tweets:
The other night I made a joke about a blow job. My male followers enjoyed it. So I then went on to joke about women receiving the same….Some how they turned a simple joke about oral sex into a anti gay statement. I have nothing against people who choose and alternative life…Style in fact iv publicly stated my mom loved women.
Glad it was all a misunderstanding, Mr. Cent, although, just a note, LGBT people don't "choose" a "lifestyle." 
I've included the entire Twitter series AFTER THE JUMP…