Florida's ban on gay adoption is officially dead. Attorney General Bill McCollum released a statement today saying he wouldn't appeal a September decision by the 3rd District Court of Appeals upholding an earlier ruling which declared Florida's ban on gay adoption unconstitutional.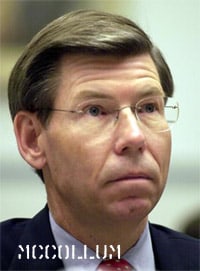 The ACLU writes:
"Florida's 33-year-old policy barring gay people from adopting ended today as the state Attorney General Bill McCollum opted not to appeal last month's ruling striking down the ban. The governor and the Florida Department of Children and Families (DCF) had already announced that they would not appeal the decision. Today was the final day that the attorney general could have independently acted to appeal the ruling. The appellate court ruling arose in an American Civil Liberties Union legal challenge to the ban on behalf of Martin Gill, who wanted to adopt two foster children he and his partner have been raising for almost six years."
"The constitutionality of the Florida law banning adoption by homosexuals is a divisive matter of great public interest. As such, the final determination should rest with the Florida Supreme Court, not a lower appellate court. But after reviewing the merits of independently seeking Supreme Court review, following the decision of our client the Department of Children and Families not to appeal the decision of the Third District Court of Appeal, it is clear that this is not the right case to take to the Supreme Court for its determination. No doubt someday a more suitable case will give the Supreme Court the opportunity to uphold the constitutionality of this law."
Said Nadine Smith, Executive Director of Equality Florida:
"Since Sept 22nd, Florida's ban on gay people adopting has been over. We are pleased to learn that Attorney General Bill McCollum has decided not to squander more taxpayer dollars and muddy the waters on a matter the courts have decided unanimously. We continue to celebrate the end of a ban that has literally torn families apart and denied children permanent loving homes for over 33 years. The courts have been clear that this ban is irrational and puts anti-gay prejudice ahead of the needs of children."