Much more water on the moon than anyone thought: "The presence of water doesn't make it more likely that there ever was life on the moon, as the location studied is among the coldest in the solar system. But the large quantity boosts the case for a manned lunar base from which to launch other interplanetary adventures."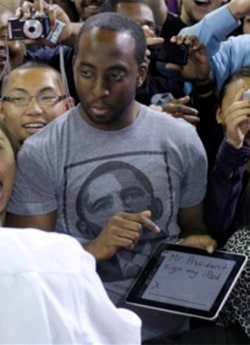 Obama meets with Steve Jobs, is likely the first President to have signed an iPad.

Holy Halloween: Avatar dog.

Cub Scouts don't like Mormons either.

St. Vincent's Hospital in New York's West Village to become rental apartments and retail complex. 

Madonna's new boy toy.

Unfortunately, this will probably be a best seller.

Double burglary in Louisville, Kentucky may be based on the homeowners' sexual orientation: "Members of the Fairness Campaign are questioning two burglaries that happened less than a mile from each other. Chris Hartman, director of the Fairness Campaign, believes the homeowners may have been targeted because they are gay."

SF's Castro evacuated over gas leak.

Michelangelo Signorile goes after Valerie Jarrett: "Jarrett, who I met back at Netroots Nation in Pittsburgh, is someone I thought was a voice on our side in the White House, but I'm really coming to dislike her and realize she's another smug hack, a complete phony. She outright lied several times on CNN yesterday, claiming the president has called DADT unconstitutional — he has not — and also claiming the administration must appeal Judge Virgina Phillips injunction."

David Beckham pimps out his wife's sunglasses.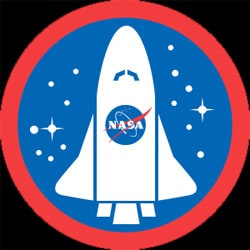 NASA astronaut checks into Foursquare from space, gets special badge.

Mama Cass: 'It's Getting Better'.

Crocodile loose on plane in Congo causes crash, kills 19.

French eBay changes rules on contest, will allow gay couples to enter.

Ex-priest found guilty of abusing boys.

The Arctic as we knew it is gone: "It is increasingly unlikely, at least in the foreseeable future, that we will return to previous Arctic conditions. It is very likely warming will continue in the Arctic, [and] planning is urgent to adapt to the changes coming."

Holland, Michigan's Human Relations Commission votes unanimously in favor of adding sexual orientation to the town's anti-discrimination ordinance.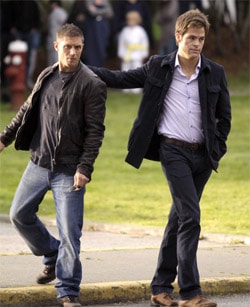 Chris Pine and Tom Hardy: War buds.

Prosecutor: Two slayings in Maplewood, NJ may have been related to sexual orientation. "John Staten, 30, of Orange, was arrested Tuesday and charged with the March beating death of Arthur Downey. At the same time, Laurino said a 'manhunt' is under way for two suspects wanted in the shooting death of Victoria Carmen White — a 28-year-old transgender woman from Newark."

78% of Australians want conscience vote on allowing same-sex couples to marry.

Alaska GOP teabagger candidate Joe Miller has an extremist anti-gay adviser, Terry Moffitt: "Moffitt's Family Policy Network runs a project called 'Hope for Homosexuals' that encourages 'practicing homosexuals to 'come out' of that destructive lifestyle, and to 'come home' to the love and forgiveness of Jesus Christ…While the homosexuals celebrate their perversions, they are confronted with the truth that there is hope for deliverance in Jesus Christ.' In June, the group hired an airplane to fly a banner near Disney World…"