GOP promises "no compromise" if they retake the House.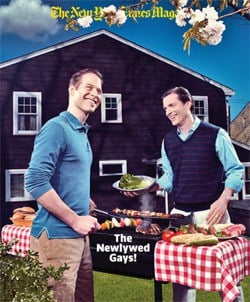 Remember this 2008 cover story and the young gay married couples in it? They're all still married.

World's largest collection of eww.

Jake Gyllenhaal dating…Taylor Swift?

New York state senate Democrat Joseph Addabbo, who voted 'no' on last year's marriage equality bill despite financial backing from gay rights groups: "I appreciated all the LGBT community volunteer hours and their financial support, but I can't be bought. So even though they gave me a ton of money, I can't be bought. I voted the way my people wanted me to vote.

Madonna to open Hard Candy Fitness Centers around the world: "The first Hard Candy Fitness is a beautiful and uniquely designed 30,000 square foot space which is scheduled to open in Mexico City mid November in the exclusive Bosques de las Lomas area. Madonna will be visiting the gym on the 29th of November for the official launch."

David Beckham strips to his tighty-whities at football match.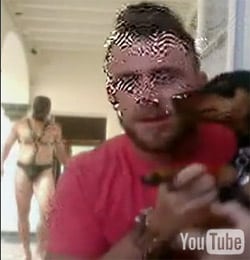 San Francisco Giants pitcher Brian Wilson shows off his strict Machine.

Documentary on Glenn Burke to premiere in San Francisco.

Lady Gaga and David Furnish hang out.

The Cars and Ric Ocasek reuniting after 23 years for new album.

James Marsden to play shirtless sex object on upcoming Modern Family episode: "James will play a neighbor of Cam (Eric Stonestreet) and Mitchell (Jesse Tyler Ferguson), who causes the boys' temperatures to rise every time he whips off his shirt…"

Gay man and skinhead who tried to kill him come together, offer story of hope: "Today, the two men make presentations to high school kids around the nation. Called 'From Hate to Hope,' the presentations try to prevent more of the tragedies of beatings and suicides – not just involving gay kids, but anyone who is bullied."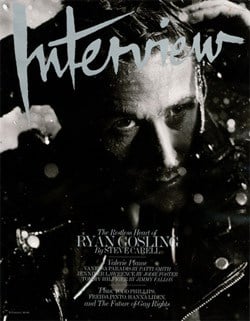 Ryan Gosling opens up to Interview magazine. "The pictures which will be accompanying this interview are basically of me in tight, wet T-shirts and tiny leather jackets going around in the rain and pretending that I'm a lot cooler than I am."

Male model fix: Sam Webb.

San Diego shuffled its abusive priests.

NYT looks at transgender candidates: "…unlike in years past, when such candidates were often considered mere curiosities, several are within striking distance of historic victories…All of which has been hailed by advocates as both a sign of acceptance and, they hope, a sign that actual issues are being valued more than gender stereotypes."

Porn star boyfriend of Steven Daigle files restraining order.

Gay suicides and the Church of Latter Day Saints: "In a faith where the traditional family is deeply woven into theology and where there is seemingly no line between religion and culture, the potential losses for LGBT Mormons who come out can be devastating…"