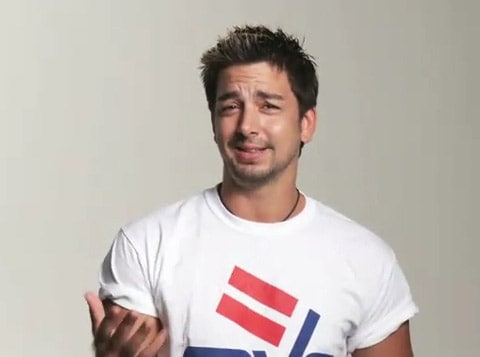 A new AP article notes both the lack of enthusiasm and anger of gay voters as midterm elections approach, and warns that the mood could affect many races.
If Democratic candidates are counting on long-standing support from gay voters to help stave off big losses on Nov. 2, they could be in for a surprise.
Across the country, activists say gay voters are angry — at the lack of progress on issues from eliminating employment discrimination to uncertainty over serving in the military to the economy — and some are choosing to sit out this election or look for other candidates. President Barack Obama's hometown of Chicago, with its large, politically and socially active gay, lesbian, bisexual and transgender community, offers a snapshot of what some are calling the "enthusiasm gap" between voters who came out strong for Obama and other Democrats in 2008 and re-energized Republican base voters, including tea party enthusiasts who say they are primed to storm the polls.
It didn't help that the controversy over the military's "don't ask, don't tell" policy for gays erupted less than two weeks before the election, when a judge overturned it, then Obama's justice department decided to fight the judge's decision. On Thursday, the Defense Department declared that "don't ask, don't tell" is official policy but set up a new system that could make it tougher to get thrown out of the military for being openly gay.
"It's all talk and nothing's happening, and I'm just over it," said Coatar, 62, a church business manager who said she's as concerned about health care and homelessness as about gay issues. "I don't know who to vote for and the election is a week away."
However you might feel about what has been accomplished thus far, not to vote would only be more damaging.
Joe Jervis makes another point: "Folks, you must vote. And yes, you should vote Democrat, even as disappointed as you may feel, if for no other reason than this is the year that we vote in the candidates that will control post-census redistricting. Are you so angry about DADT that you'd put the fucking teabaggers in charge of redrawing the boundaries of your district?"
Today, Save Dade, Miami-Dade County's leading organization dedicated to fighting anti-gay discrimination put out a PSA making a few more good points.
Watch it, AFTER THE JUMP…