Gay vets slam HRC in joint letter.

As gays plan marches in Mexico, Equality California calls for rejection of marriage amendments.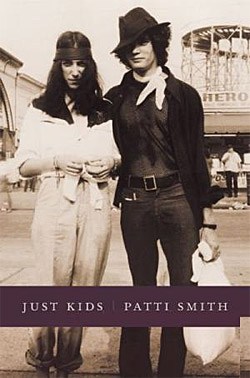 Patti Smith's Robert Mapplethorpe memoir Just Kids among National Book Award nominees.

Obama's $1 million streaker gets had.

NU GOP leader Dean Skelos promises vote on marriage equality.

Napoleon Dynamite to become animated series on FOX. Original cast to voice characters.

Pew poll finds support for gay marriage: "Backing for allowing gay and lesbian marriages rose from 29 percent in 2008 to 37 percent today, the Public Religion Research Institute announced Wednesday. And a majority of young people back gay marriage, their survey found – 52 percent of 18-29 year-olds are in favor, while another 23 percent support civil unions."

Report: Carrie Prejean to join cast of Survivor?

TAB: George Michael gone to rehab. "As he was chauffeured from his house he said: 'I don't want to end up back in prison. It's a very horrible place to be. You're not considered a person when you're inside, you're just a number and that freaked me out. I have done wrong and paid my time for doing this stupid crime and I want to get my life back on track.'"

George Clooney speaks out on new crisis in Sudan.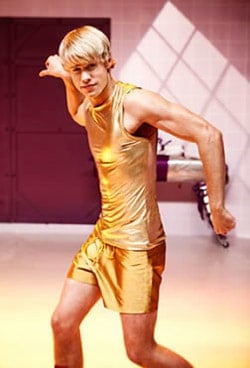 WATCH: The video promos for Glee's tribute to The Rocky Horror Picture Show.

Revamped Buttmagazine.com to launch (site nsfw).

Lost transgender memoir discovered: Nearly a century ago this author spoke out, urging adults to support young people who display signs of sexual and gender non-conformity, to prevent those youths' distress and suicide."

The Big Picture posts an emotional selection of images surrounding the Chilean mine rescue.

Missouri vigil held for victims of anti-gay bullying: "About 140 high school and college students, couples, business owners and families lit candles during a vigil at the Gay and Lesbian Community Center of the Ozarks. Organizers started by telling their stories and reading the names of teens who have taken their lives in recent weeks. They preached tolerance, advocated for stronger legislation and urged others to ask for — or offer — help."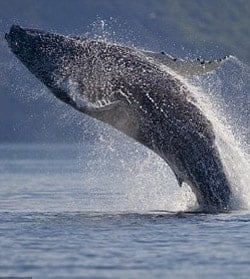 Humpback whale makes record-breaking journey:"In the longest recorded migration of any mammal, the female travelled 6,200 miles from the coast of Brazil to Madagascar.Her incredible journey was more than twice as far as humpbacks usually manage on a single migration."

Lady Gaga vacations in Greece.

Iowa right-winger Bob Vander Plaats says campaign against Iowa justices is first step to gay marriage ban.

Jan Brewer aide removes blog post link suggesting attorney general Terry Goddard is gay: "Chuck Coughlin, Gov. Jan Brewer's campaign manager, removed a link Wednesday to a 20-year-old court document that contains rumors that Attorney General Terry Goddard is gay. On the blog of his political consulting firm, HighGround, Coughlin had linked to a 1990 transcript from the AZSCAM corruption investigation that cited rumors that Goddard, who is the Democratic candidate for Arizona governor, is homosexual. Goddard, who is married and has a young son, gave a succinct answer when asked by KTAR radio Tuesday if he is gay: 'No."'