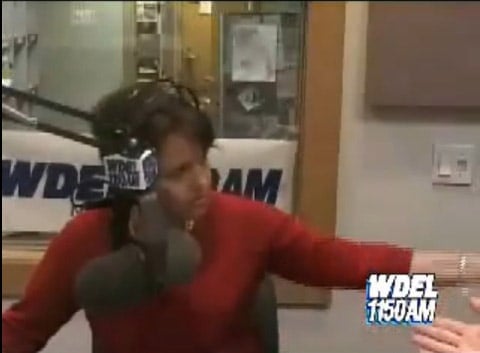 In an interview with WDEL radio host Rick Jensen, Delaware GOP teabagger Senate candidate Christine O'Donnell snaps her fingers and calls a member of her security in, appearing to try to intimidate Jensen when the interview isn't going her way.
O'Donnell's campaign apparently threatened to "crush WDEL" with a lawsuit if they released the tape of the interview, but they have apparently backed off that threat.
Watch the clip, AFTER THE JUMP…
In related news, Jeremy at Good as You takes a look at some of O'Donnell's late-90's politicking against the appointment of openly gay ambassador James Hormel.