NPR's Juan Williams fired for Muslim remarks; Palin, Huckabee want NPR funds stripped.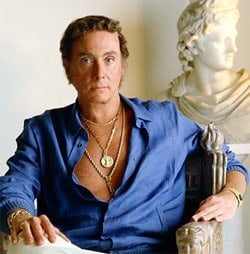 Penthouse founder Bob Guccione dead at 79.

Nancy Pelosi expects to keep the House: "'Well let me say why I believe that would be very difficult for the Republicans to takeover the House of Representatives,' Pelosi said on the "Charlie Rose Show,' according to a transcript released by Bloomberg. 'Let me tell you right here and now that I would rather be in our position right now than theirs. In order for them to win, they have to win around 38 seats and we'll win some, and so they'll have to win in the 40s.'"

James Franco, author.

Tyson Beckford has a man crush on Russell Simmons: "You look at him and you can't figure out his age. He's like the angel of hip hop, the angel of doing right. … Whether you're gay, straight or black or white, it don't matter … you just can't resist him."

Folks are apparently outraged at the "racy" Terry Richardson photos of the Glee cast in GQ.

21 portraits of Luke Perry at Dragoncon.

A teaser trailer for Scream 4 has hit the web.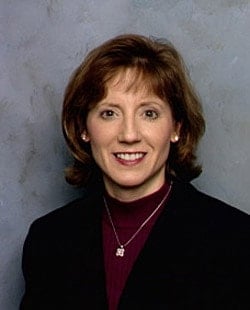 Is this the most anti-gay House candidate in America?

Barney Frank loans $200K to his own campaign: "Frank, 70, usually wins re-election by wide margins, but is being pressed enough by Bielat that he has cut down on contributions to colleagues. Normally a generous giver, he has donated only $35,000 to 12 Democratic hopefuls this cycle, compared to $248,000 to 86 candidates two years ago, according to the Center for Responsive Politics and the Wall Street Journal."

George W. Bush misses certain aspects of the presidency: "I miss being pampered; I miss Air Force One; I miss being commander in chief of an awesome group of (people)."

A Serbian doctor's cure for homosexuality is identical to the prep work done by Circuit Boys before the White Party: "Patients must cut out junk food from their diet, 'drink a lot of water,' 'reject anything that is diarrhetic, alcohol, caffeine,' engage in 'physical activity,' 'rest [at] appropriate times.' Plus, one 'must think about good things.' Oh, and receive regular enemas."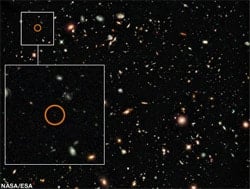 NASA identifies most distant galaxy yet observed in the universe. "This collection of stars is so far away its light has taken more than 13 billion years to arrive at Earth."

Kanye West unveils his diamond teeth on Ellen.

French eBay website bans gay couples from competition: "The auction website is offering two people the chance to live rent-free in a 50m² central Paris apartment for a year to celebrate its tenth anniversary in France. The winners will be given 8,000 Euros and ten weeks to kit out the unfurnished flat with items from eBay. However, the rules state: 'The game is open to any couple composed of a male adult and a female adult.'"