Atlanta police destroyed evidence pertaining to the 2009 raid on the Atlanta Eagle gay bar, say attorneys for the bar and its patrons, in a federal lawsuit: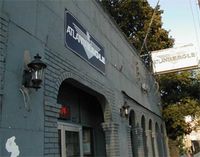 Their attorneys complained in court filings, which include transcripts of telephone conferences with the judge, that evidence was purposely destroyed. Electronic backups of e-mails were recorded over. Text messages and photos taken on cell phones are simply gone. According to the court documents, the cell phone data was erased just days after U.S. District Judge Timothy Batten ordered the data turned over to the Atlanta Eagle's lawyers.
"Throughout this litigation the defendants [the city and APD] and their counsel have acted as if the rules, the law and even the orders of this court simply do not apply to them," attorney Daniel Grossman wrote.
A more detailed look at the destruction is at the AJC.