Politico: Obama's go-slow DADT plan backfires.

Facebook apps break privacy, transmit personal information to ad and web tracking companies.

Cynthia Nixon and Christine Marinoni step out.

Rugby icon Gareth Thomas joins campaign to save Cardiff gay pub: "The 137-year-old bar is threatened with being turned into a gastropub by owners Mitchells and Butlers. But drinkers insist this would wreck the watering hole's identity."

Organized crime behind Serbian anti-gay attacks.

New fathers Neil Patrick Harris and David Burtka give their older children some attention.

The Kanye West album art that was banned by Walmart.

Gay marriage a factor in many state races: "In Minnesota, New Hampshire, California and New York, gubernatorial campaigns have become battlegrounds for rival sides in the debate, with the Democratic candidates supporting same-sex marriage and the Republicans opposed. In Iowa, voters will decide whether to oust three state Supreme Court justices who joined last year's unanimous decision making the state one of five where gay marriage is legal. And in Rhode Island and California, Democratic candidates are seeking to become the fourth and fifth openly gay members of Congress. The Californian, Palm Springs Mayor Steve Pougnet, has a husband and 4-year-old twins, and would be Congress' first openly gay parent. The races are unfolding on a rapidly shifting gay rights landscape…"

Celine Dion enters hospital, prepares for birth of twins.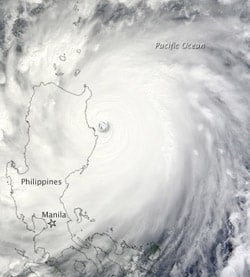 Super typhoon Megi slams Phillippines: "Megi packed sustained winds of 140mph (225kmh) and gusts of 162mph as it made landfall at midday local time at Palanan Bay, in Isabela province. It felled trees and power poles and cut off power, phone and internet services in many areas."

Jude Law and Robert Downey Jr. start shooting Sherlock Holmes sequel.

The White House does not send condolence letters for suicides.

Madonna's new man?

Fort Worth City Councilman Joel Burns speaks with The Daily Beast: "An hour before the meeting, I showed my husband what I was going to read, and he said, 'The details you're going to talk about are very graphic, and hard to hear, and I want you to think about what your mom and dad are going to feel like.' And I'm glad I didn't say it because I don't want the focus of my story to be on that one bleak, dark day."

Male model fix: James Guardino.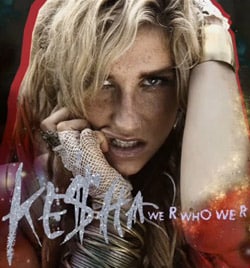 Ke$ha claims her new song "We R Who We R" is a message to gay teenagers affected by bullies.

Human rights organizations tell Turkey to investigate attacks against five transgender rights activists: "The five activists from the Ankara-based transgender rights organization Pembe Hayat were arbitrarily detained and beaten by police officers on May 17, 2010. Following a familiar pattern in Turkey, the five were speedily charged with resisting the police, before the prosecutor had concluded an investigation into their complaint of ill-treatment. Their trial is set for October 21."

President of Northwestern University issues letter in support of LGBT students, says harassment will not be tolerated: "The letter, signed by Northwestern President Morton Schapiro and Vice President of Student Affairs William Banis, referred to the 'number of horrific incidents involving young gay men and women across the country in recent weeks,' … The letter said that 'civility and respect … are more than just expectations' at Northwestern; 'they are expressions of our core values. Northwestern is a remarkable place, one that attracts a truly diverse group of students, faculty and staff. As such, it is important to recognize that members of the University community may hold differing opinions on a variety of subjects, but we hope and expect that those opinions will be expressed with civility and respect. Harassment  and discrimination will not be tolerated at Northwestern University.'"