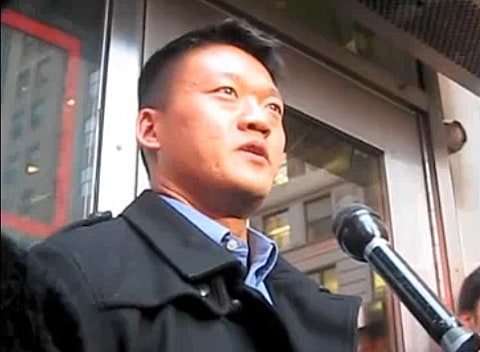 As noted earlier, following news that the government had issued guidance instructing recruiters to accept gay and lesbian soldiers, Dan Choi went to the Times Square Recruiting Station in NYC and reenlisted in the Army.
Check out Matthew Rettenmund's clip of Choi at the recruitment office, AFTER THE JUMP…
Matt has a great report up, plus another video. David Badash at The New Civil Rights Movement has an excellent write-up as well.