The Blade focuses on some key Senate races for LGBTs on Nov. 2.

Wikileaks: Pentagon knew of anti-gay killings in Iraq months before they were reported.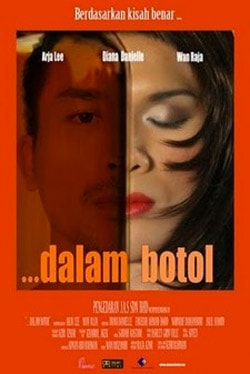 Malaysia ensures gays express remorse or suffer in new films.

Celine Dion reveals names of twin boys.

Gay Nepal MP Sunil Pant is lone protester against "charade" of nation's prime minister elections: "The 36-year-old stood at the entrance of parliament, holding two banners. "End this drama," said one while the other urged for a ay out of the impasse. Pant, who has successfully lobbied to have same sex marriages endorsed by Nepal's Supreme Court, became the rallying point for frustrated MPs, bureaucrats and even security personnel, who agreed there should be a stronger protest in future."

How many women Supreme Court justices does Ruth Bader Ginsburg think are enough?

Dallas County ballots include three gay candidates. "Gary Fitzsimmons is seeking re-election as county clerk. Tonya Parker is running for 116th Civil District Court judge. And Peter Schulte appears on the ballot in parts of the city. He is challenging Dan Branch for the Texas House in a district that includes parts of Oak Lawn."

Carson Kressley to host own show on Oprah Winfrey's network.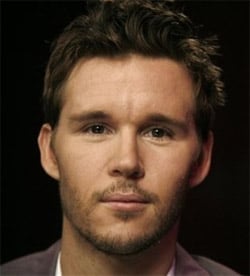 True Blood's Ryan Kwanten will play Charles Manson in a new film.

Jersey Shore bashes trans women.

11th hour anti-gay attacks against House candidate David Cicilline in Rhode Island? "Cicilline, a Democrat, is running against Republican John Loughlin, a member of the Rhode Island State House and an Army veteran…in the final weeks of the campaign, Loughlin has made several statements that could be considered digs at Cicilline based on his sexual orientation."

Has Ricky Martin inspired you?

Robert Downey Jr. shakes his mane.

Matthew McConnaughey takes his heavage very seriously.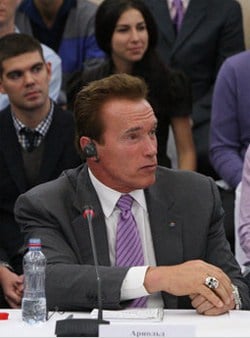 The Governator rocks a skull ring.

Charlie Sheen's meltdown, animated.

ACLU askas Arkansas Supreme Court to uphold ruling striking down ban on gay adoption and foster parenting: "This law denies Arkansas' foster children the chance to find loving homes," said Rita Sklar, Executive Director of the ACLU of Arkansas. "There are over 1600 children in state care who need families. Act 1 eliminated qualified parents who could provide these children with the stability they desperately need."

Canada Supreme Court to hear case of flyer-disctributing anti-gay activist Bill Whatcott.

Michigan teacher suspended for objecting to anti-gay hate on the anti-bullying Spirit Day: "A student walked into McDow-ell's classroom and said, 'I do not support gay individuals,' according to David Boeving, a Howell alum whose younger brother attends the school. McDowell, according to Boeving, asked the student to leave the class. The student asked to leave was wearing a belt with a Confederate flag belt buckle, Boeving said, which, he added, McDowell took issue with."