Modern Tonic — a free daily email delivering gay-approved pop culture gems before they get co-opted by everyone else — presents a weekly music update here on Towleroad.

FEATURED NEW RELEASES: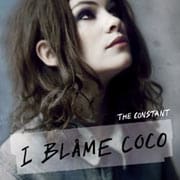 It's impossible to talk about rock star spawn without comparing them to their more famous parents, so let's get this out of the way. Twenty seconds into Eliot Paulina Sumner's debut album The Constant (out now via import) — she records under the band name I Blame Coco — as soon as the dry hiccup of her voice kicks into opener "Selfmachine," you'll know she's Sting's daughter. But if the voice didn't give it away, you might figure it out from the call-and-response choruses, the bottom-heavy reggae dub that she favors, or the influence of Daddy's seminal band the Police.
 True, Sumner's DNA is faultless, but she'd sound like a mere tribute band if it weren't for her own mix-and-match sensibility. She introduces elements of house music to the New Waving "Quicker." Our favorite Swede Robyn sweetens the harried chorus of the unruly "Caesar." Fans of big drum breaks need look no further than the slamming "No Smile." And the current single "In Spirit Golden" is a buoyant electro throwback that might have given the Police a run for the top of the pops back in the day. Dad should be very proud.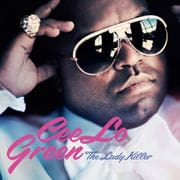 Cee Lo Green — formerly of Atlanta hip-hop group Goodie Mob and the frontman for the hip-pop duo Gnarls Barkley — is like a big Yoda. On his latest solo joint The Lady Killer, he's a little cuddly (the 50s ballad "Old Fashioned"), very wise (the Saturday night fever of "Bright Lights Bigger City"), and kind of creepy (the morning after horror of "Bodies"). Of course, Cee Lo has a better voice than Yoda. He can swing from brassy dance diva — as he does on the '70s jam "Fool for You" with Earth, Wind & Fire's falsetto-man Philip Bailey — to soaring balladeer on the mid-tempo love groove "No One's Gonna Love You." And then there's the happiest kiss-off song ever written: viral sensation "Fuck You" (and its PG version, "Forget You," for the touchy). Just try not singing along to the gospel-inflected call-and-response of the Motown chorus: "Ain't that some shit!" After 15 years in the biz, Green is just hitting his stride. As Yoda might say, "Strong with you is the force, Cee Lo. Shit, ain't that some!"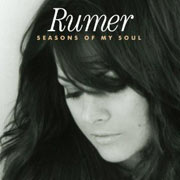 Though her debut album Seasons of My Soul has no official U.S. release date, we cannot wait a second more to tip you to the Pakistani-born, U.K.-based singer Rumer (né Sarah Joyce – and no, this isn't Rumer Willis). When the revered Burt Bacharach found out about her, he flew her to L.A. just to hear her sing. And once you immerse in the beautifully calibrated, elegantly orchestrated tunes of her debut, you'll know why. She's the heir apparent to Dionne Warwick. Dionne's style surrounded by hip-hop and retro-electro and retro-retro — is that something we need? Yes, yes, for Burt's sake, yes! It can't all be non-stop discos and New Wave twirling — sometimes we just need to relax and let the mood overtake us. From the soft bounce of opener "Am I Forgiven?" to the lover's plea "Take Me As I Am" to the sweet sadness of "Slow," Rumer makes all the other plunderers of the past sound like rank posers, and she barely breaks a sweat to do it.

MUSIC NEWS: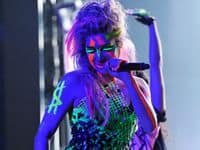 Ke$ha's first headlining tour, Get $leazy, hits the road February 15.

The deluxe re-issues of George Michael's Faith, which got bumped around the time the singer was sent to jail, are now re-scheduled for February 1.

Are those really Michael Jackson's vocals on his "new" song "Breaking News?"

Bette Midler's Las Vegas extravaganza The Showgirl Must Go On will be broadcast on HBO December 31 at 9 PM ET/PT.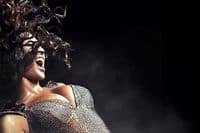 Check out "Say My Name" from Beyoncé's I Am…World Tour DVD, which streets November 30 (with an accompanying live CD as well).

Sigur Rós' Jónsi will release a live CD/DVD, Go Live, on November 29.

MORE NEW RELEASES:
 
Cee Lo Green (see above) makes an appearance on Kid Cudi's Man On the Moon II: The Legend of Mr. Rager, along with Mary J. Blige, St. Vincent, and a shrinking violet who goes by the name of Kanye West.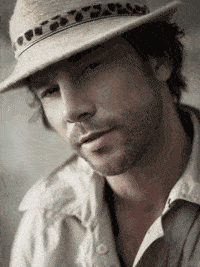 Jamiroquai — with the big-hatted frontman Jay Kay — returns with Rock Dust Light Star (import only), 12 bottom-heavy space jams like the title track and "White Knuckle Ride." The sound's familiar, but Kay's sporting a fancy new feathery headdress.
 
Husky-voiced jazz singer Cassandra Wilson offers more eclectic covers on Silver Pony, including a funky take on the traditional "Went Down to St. James Infirmary" and the Beatles' standard, "Blackbird."
Britain's Got Talent phenomenon Susan Boyle's The Gift features holiday standards such as "The First Noel," "O Holy Night" and — uh — Lou Reed's "Perfect Day."
More new releases: Quincy Jones — Q: Soul Bossa Nostra; Reba McEntire — All the Women I Am; Ronnie Spector — Best Christmas Ever; The Green Children — Encounter (Remixed); Nitzer Ebb — Industrial Complex

MUSIC VIDEOS:
Jessie J — "Do It Like A Dude" (audio NSFW)
Jessie J's U.K. debut single is a hard-hitter with attitude to spare. At only 22, this singer-songwriter (she wrote Miley Cyrus' "Party in the USA") is one to watch. Look for U.S. debut single "Who You Are"  soon.
Human Life — "Wherever We Are"
A lesbian couple goes shopping at flea markets, checks out graffiti art, galleries and the city skyline before they break-up to make up in this clip for the L.A. disco trio.
The Drums — "Me And The Moon"
The Brooklyn foursome goes the anti-video way on this low-rent, no style clip for their latest single. Good thing the tune's a catchy mix of Adam & the Ants and Echo & the Bunnymen.
Olly Murs — "Thinking of Me"
This U.K. cutie and runner-up of X-Factor grooves a sweet ska beat while defying gravity around the English countryside. His eponymous debut drops November 29.