'It Gets Better' project T-shirts.

Jackson, New Jersey mayor accused of anti-gay remark: "At least I'm not a homo."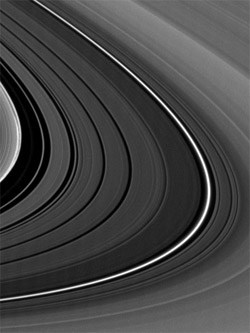 Astronomers:

Saturn's rings behave like miniature version of Milky Way galaxy.

Don Draper: what?

Prop 8/Protect Marriage attorney Andy Pugno lost his race for California Assembly.

Bowdoin College alumnus and partner leave huge financial gift: "The estates of Bion Cram, a member of the Class of 1937, and his longtime partner John McCoy have bequeathed Bowdoin gifts totaling more than $17. 3 million, representing the most generous estate gifts ever made to the College. Cram, a retired stockbroker who lived in Kennebunk, Maine, and Indialantic, Fla., died in December 2008 at the age of 93."

Facebook CEO Mark Zuckerberg on why there's no iPad app: "the iPad's not mobile."

University of Michigan modifies ban on campus access for Andrew Shirvell: "He'll now be allowed on campus, but he can't have contact with Chris Armstrong, the openly gay student leader he has been attacking."

Men's Fitness meets Jersey Shore.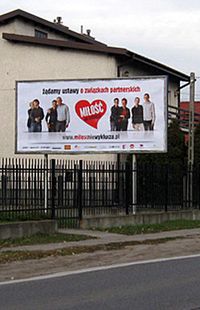 Polish marriage equality billboard campaign launched. Photos. Video.

Mitch McConnell says ousting Obama the "only way" to advance GOP agenda: "If our primary legislative goals are to repeal and replace the health spending bill, to end the bailouts, cut spending and shrink the size and scope of government, the only way to do all these things it is to put someone in the White House who won't veto any of these things. We can hope the president will start listening to the electorate after Tuesday's election. But we can't plan on it."

All 95 Congressmen who supported net neutrality lost in the elections on Tuesday.

Ryan Reynolds becomes part of Sesame Street's 'A-Team'.

In new memoir, Bush makes clear he approved the use of waterboarding.

Christina Aguilera sings the Burlesque theme song.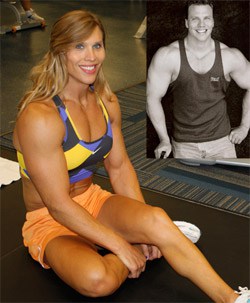 Bodybuilder makes big change.

Mixner: what's next for LGBT rights? "What is very clear is that is the national strategy of a delaying votes on our action items for freedom over the last two years turned out to be disastrous mistake. Many of us urgently begged for our President and our national organizations not to delay action or we would face a new Congress. Well, that is exactly what happened…"

YouTube duo do tribute to Madonna.

Australian policeman defuses situation with homophobic rhyme, inspires anger in Oz: "A group of rowdy street rappers were on the verge of arrest after one delivered an offensive line referring to police as "makin' bacon" during a confrontation outside a Fortitude Valley nightclub on October 8. However, Constable David Jay retaliated with a freestyle quip of his own, rhyming 'homo' and 'watching gay porn in slow-mo'…Shelley Argent, national spokeswoman for PFLAG (Parents and Friends of Lesbians and Gays), said the officer should be disciplined for using derogatory words."