Obama vs. Boehner: a preview.

Ugandan paper gets court order to stop outing alleged homosexuals.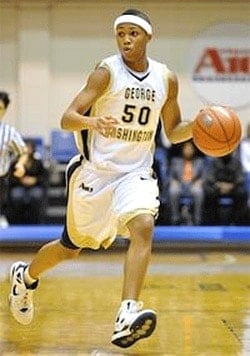 Kye Allums to take court as NCAA Division 1's first publicly transgender player: "Allums grew up in the small town of Hugo, Minn., a half hour north of Minneapolis. Head coach Mike Bozeman scheduled the tournament appearance as a homecoming for him, long before he transitioned to male. The junior guard's inaugural game identifying as a man will also be the first time he has played in front of his hometown crowd."

WHYYYYY?: Tim Gunn explains how Project Runway chose its winner this year.

MTV apologizes for transphobic Jersey Shore segment, says it will re-edit future encores.

Atlanta Eagle lawyers want city fined and billed for cost of destroying records related to bar raid: "The Eagle's lawyers noted that the city acknowledged records were deleted but offered no reason for the destruction or a way of retrieving the information that has been requested in a federal lawsuit filed against APD and Atlanta government."

Dennis Quaid is a shirtless Jersey Shore guido.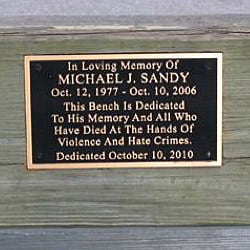 New York interior designer and hate crime victim Michael Sandy remembered at Plumb Beach, where he was killed.

Susan Boyle signs on Glee's dotted line.

Rainbow sash-wearing Catholics denied Communion in St. Paul, Minnesota.

Tom Cruise dangles on giant phallus.

Russian Orthodox Church condemns decision by European Court of Human Rights ordering payment of compensation for banning gay pride parades: "The decision made in Strasbourg essentially constitutes violence against the feelings and morals of the majority of [Russian] society. That will hardly help achieve the stated purpose to cultivate tolerance and achieve accord, mutual understanding and peaceful co-existence."

NYC East Village co-op a rent haven for well-to-do lesbians?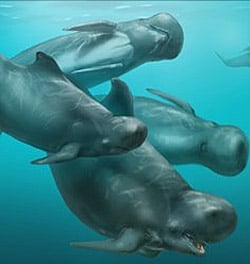 Ancient 'balloon head' dolphin identified.

Woman sells letter from Obama that says "things will get better" in order to pay for her mortgage and health care.

Vermont Supreme Court upholds ruling in lesbian custody case: "…the court upheld a 2009 order giving Janet Jenkins sole custody of Isabella Miller-Jenkins. It rejected an appeal by attorneys for biological mother Lisa Miller. Jenkins is from Fair Haven, Vt. Miller is from Forest, Va. They were joined in a civil union in Vermont in 2000. Their daughter has been the subject of a long-running legal fight."

D.C. leads nation in gay male households, Massachusetts in lesbian households, according to Census Bureau data: "Overall, there were 581,300 gay-couple-headed households in the United States in 2009, the National Center for Marriage & Family Research (NCMFR) said in this month's Family Profiles report, citing data from the 2009 American Community Survey (ACS). This is somewhat smaller than the 594,391 same-sex couples identified in the 2000 census, but potential misclassifications mean "these differences should be interpreted with caution," the NCMFR report said."