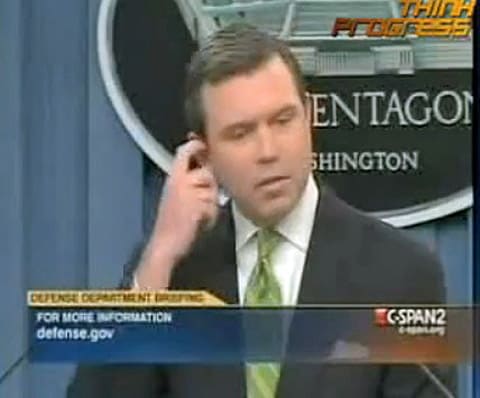 Pentagon spokesman Geoff Morrell says the agency wants the Defense Authorization bill passed but refuses to express support for legislative DADT repeal (an amendment within that bill), until the study is complete and has been analyzed.
"I'm not going to tell [the Senate] how to do their business."
Morrell also reiterates the Pentagon's desire that they be in charge:
"You know from his discussion of this dating back to last February that [the Secretary] believes that it's better to do this smart than stupid and that this report is very important to us doing this smartly. So, our focus right now is getting this report finished, getting it to the Secretary, having him review it carefully consider it and take measures from there….Once the Secretary gets it, I'm sure it will be a priority item for him to review and consider and then provide leadership for this department on how to move out based on what the report tells us."
Watch, AFTER THE JUMP…