Late-breaking election news: Brady refusing to concede to Quinn in Illinois, Alex Sink (D) concedes to Rick Scott (R) in Florida governor race, Carly Fiorina concedes to Barbara Boxer in CA, Eliot Cutler concedes Maine governor race to teabagger Paul LePage.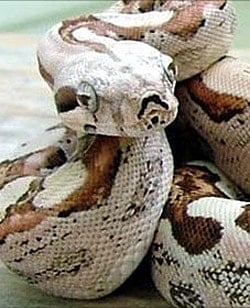 Immaculate conception: Boa constrictor has 22 virgin births.

This is the moment of George W. Bush's presidency which disgusts him the most.

Two men charged in alleged gay bashing on Vancouver street: "The two men were originally taken into custody at the scene, but were released while the case was being investigated. Houghton said there is an allegation the victim was attacked because the assailants thought he was gay. 'Certainly, there allegedly were homophobic comments made during the incident.'"

Tom Hardy, vampire hunter?

Gay marriage foes emboldened by Iowa win on judges. Bob Vander Plaats: "We held a court in check, but now we want action from the governor's office and action from the Legislature."

WATCH: Ricky Martin's performance with Joss Stone on Oprah.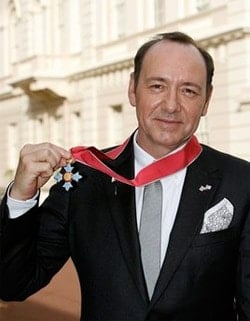 Kevin Spacey named honorary Commander of the Order of the British Empire (CBE) in recognition for his work at London's Old Vic theatre.

Same-sex couple to compete on Israeli version of Dancing with the Stars: "the two women have already resolved the toughest question they face: Who will lead? One, a gay television presenter, and the other, a straight professional dancer, are going to take turns."

Jared Leto is really into skirts with no shirts.

The 19 most-essential Pet Shop Boys non-singles?

German couple to marry aboard SAS aircraft.

Firefighters caught in teabagging incident (not the political kind) against colleague: "The two tea-baggers, 28-year-old Michael Steele and Kyle Lewis, 26, admitted to investigators that they had done the deed, snapped pics with a camera phone and then uploaded them to the victim's computer. (The North Florida Herald doesn't name the victim, due to the undying social stigma that comes with being tea-bagged)."

WATCH: Mariah Carey on Ellen.

Republicans take back the Hou—oh wait, the McRib is back!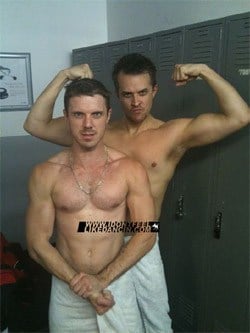 Ladyfag interviews Casey Spooner.

Gay bar to open in Atlantic City: "Atlantic City Weekly has learned that the old Maloney's Uptown Bar & Grill, on the beach block of Tennessee Avenue, is in the process of being bought and reopened as Hookups, the city's first new gay bar in years."

James Franco to explore Three's Company sitcom at film fest.

A cure for the common cold in sight?

New biography of American painter Grant Wood deals with his life in the closet: "R. Tripp Evans makes clear that Wood's 1930 American Gothic and scenes of farmlands, farm workers, and folklore stand in direct contrast to the dark, complex painter he was. We see that although Wood claimed to have been a self-taught painter, he was a sophisticated artist, trained in Paris and Munich in the 1920s. He was known for his heartland traditionalism and piety, but was in fact deeply ambivalent about religion. He maintained lifelong deeply idiosyncratic relations with family and spent most of his life hiding his homosexuality."